The key mandate of the Access to Knowledge project at CIS (CIS-A2K) is to work towards catalysing the growth of the open knowledge movement in south Asia and in Indic languages. From September 2012, CIS has been actively involved in growing the open knowledge movement in India through a grant received from the Wikimedia Foundation (WMF). The current focus of the CIS-A2K team spans over 5 language areas (Kannada, Konkani, Marathi, Odia, and Telugu), 2 community strengthening initiatives, and 6 stand-alone Wikimedia projects.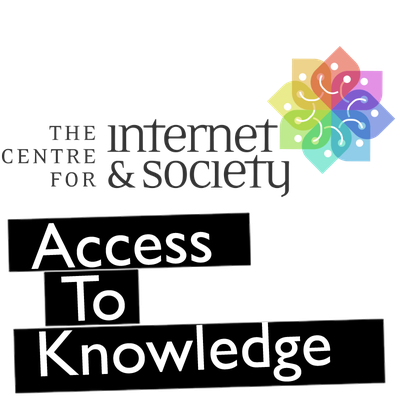 Mission
The mission of CIS-A2K is to catalyze the growth of open knowledge movement in South Asia and in Indic languages. Within the Wikimedia universe CIS-A2K specifically strives to further grow the Indic and English Wikimedia projects and communities by:
supporting and serving the Indian Wikimedia communities in all possible ways;
building institutional partnerships;
bringing more content under free license;
designing and executing projects with community participation;
strengthening the Wikimedia volunteers; and
fostering and enabling an appropriate legal and technological ecosystem.
Work Plans
Work plans and other programme documents can be accessed here:
Activities and Feedback
If you have a general proposal/suggestion for Access to Knowledge team you can write on the requests page. If you have appreciations or feedback on our work, please share it on feedback page.
Recent Posts
Wikisource is one of the trending Wikimedia projects. Many new editors and new books to Indic language Wikisource's get added over a period of time. However, new editors as well as existing editors face numerous problems while working with the content online. The Centre for Internet & Society's Access to Knowledge (CIS-A2K) team, to help the editors, has created this Handbook. CIS invites feedback to the first draft of this Handbook. CIS-A2K will continue to work with the Wikipedia communities to improve their efforts towards developing Wikisource.

CIS-A2K team organized a workshop on unicode, open source and wikimedia projects at Pune on July 25, 2018.

పద్యసౌందర్యం గ్రూపు సభ్యులకు వికీసోర్సు పరిచయం

To build knowledge resource on rivers in Pune district, CIS-A2K team organized a workshop in Pune on July 25, 2018.

CIS-A2K team held a workshop in Tumakur University on 25 July 2018.

On 24 July 2018, CIS-A2K team held partnership discussions with Misimi Telugu monthly magazine.

Different digital platforms require a different style of writing based on nature, ethos, and audience of the platform. Without which writer and piece of writing can only find rejections and deletions.

CIS-A2K partnership activity in Annamayya Library, Guntur.

Marathi Language day is celebrated all over world on 27th February. Dnyanpeeth award winning writer V.V.Shirwadkar alias Kusumagraj was born on this date. Various events and activities were conducted in collaboration with community, institutions and government departments.

A mini train the trainer 2018 (Mini TTT 2018) program was organized by CIS-A2K at Jnana Prabodhini & Bhave High School, Sadashiv Peth, Pune on 24 and 25 February 2018. Total 19 active editors from Marathi community participated. Experienced editors from community were also involved in the program.