The key mandate of the Access to Knowledge project at CIS (CIS-A2K) is to work towards catalysing the growth of the open knowledge movement in south Asia and in Indic languages. From September 2012, CIS has been actively involved in growing the open knowledge movement in India through a grant received from the Wikimedia Foundation (WMF). The current focus of the CIS-A2K team spans over 5 language areas (Kannada, Konkani, Marathi, Odia, and Telugu), 2 community strengthening initiatives, and 6 stand-alone Wikimedia projects.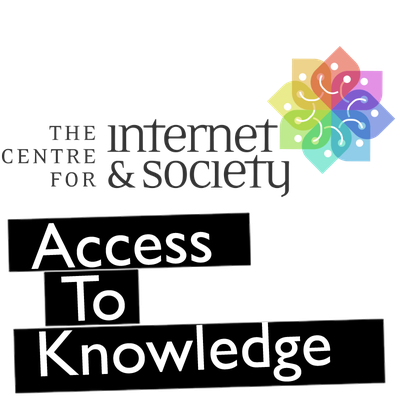 Mission
The mission of CIS-A2K is to catalyze the growth of open knowledge movement in South Asia and in Indic languages. Within the Wikimedia universe CIS-A2K specifically strives to further grow the Indic and English Wikimedia projects and communities by:
supporting and serving the Indian Wikimedia communities in all possible ways;
building institutional partnerships;
bringing more content under free license;
designing and executing projects with community participation;
strengthening the Wikimedia volunteers; and
fostering and enabling an appropriate legal and technological ecosystem.
Work Plans
Work plans and other programme documents can be accessed here:
Activities and Feedback
If you have a general proposal/suggestion for Access to Knowledge team you can write on the requests page. If you have appreciations or feedback on our work, please share it on feedback page.
Recent Posts
In collaboration with Marathi community, CIS-A2K is getting connected with various authors and organisations willing to re-license their content under CC-By-SA. A2K is facilitating the OTRS process Commons for re-licensing as well as digitisation of the content. The team of trained Wikimedians at Vigyan Ashram, Pabal, District Pune has taken the responsibility of digitising the books and further uploads in Wikimedia projects.

The Indian National Trust for Art & Heritage Pune Chapter is working with various organisations to preserve the natural heritage places like rivers in Pune district of Maharashtra, India. After the presentation of 'Project Jalbodh' by CIS-A2K in River Dialogue organised by INTACH in April 2018, several organisations shown keen interest in collaboration.

CIS-A2K representatives visited PAH Solapur University, Solapur (PAHSUS) to finalise the action plan and MoU for the year 2019-20.

This blog is about the experience of visiting All India Radio Mangaluru station as a part of the Karavali Wikimedians outreach program.

CIS-A2K is working in collaboration with PAH Solapur University, Solapur in Maharashtra on Wikimedia projects. The Mass Communication and Journalism departments are involved in content generation on Marathi Wikipedia & Commons.

Train-the-trainer 2019 (TTT 2019), residential training program to groom leadership among the Indian Wikimedia community members, is going to happen in Visakhapatnam during 31 May, 1 and 2 June 2019 at Fairfield by Marriott Hotel at Visakhapatnam, Andhra Pradesh.

As the texts are in the searchable format, many students and research scholars can make use of Wikisource. As we all know, Samskrit is a treasure trove of knowledge. There are many such books that can be uploaded and utilised by the public. For this, we are putting effort to upload more and more books and make our Wikisource a rich one. -- Shubha, a Samskrit Wiki-librarian share her experience

To perfectly proofread the content with matching styles it takes a lot of effort. Patience is the key. The formatting methods are in wikisource are different from Wikipedia. So wikipedians are finding it difficult to edit in wikisource without an introduction.The young generation are accessing the internet through Mobile. They don't use laptops and computers much. Though mobile is good medium for creating multimedia content, they are poor in creating text. It is difficult to proofread wikisource using a mobile phone. The challenge is bringing the next generation proofreaders - Wiki-librarian J. Balaji share his experience.

Centre for Internet & Society's Access to Knowledge team (CIS-A2K) happy to announce that, Wikimedia Education SAARC conference 2019 programme submissions (proposals) are open from today, 25 April 2019. Deadline for applying for scholarship is 20 May 2019. The conference organized by Christ University in association with CIS-A2K will be held from 20 - 22 June 2019 at Christ University in Bengaluru. The event is being co-organized by Wikimedia Foundation and Wikipedia & Education User Group.

The Centre for Internet & Society's Access to Knowledge team (CIS-A2K) has submitted its proposal form for the year 2019 - 2020 to the Wikimedia Foundation. CIS thanks all community members who gave valuable suggestions and inputs for drafting this proposal.