The key mandate of the Access to Knowledge project at CIS (CIS-A2K) is to work towards catalysing the growth of the open knowledge movement in south Asia and in Indic languages. From September 2012, CIS has been actively involved in growing the open knowledge movement in India through a grant received from the Wikimedia Foundation (WMF). The current focus of the CIS-A2K team spans over 5 language areas (Kannada, Konkani, Marathi, Odia, and Telugu), 2 community strengthening initiatives, and 6 stand-alone Wikimedia projects.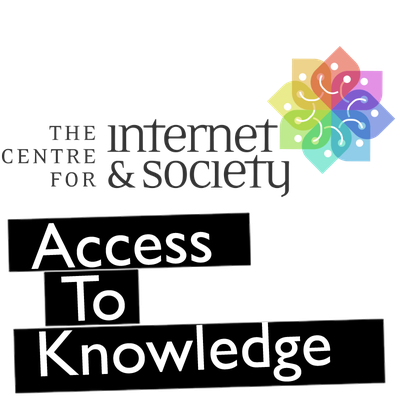 Mission
The mission of CIS-A2K is to catalyze the growth of open knowledge movement in South Asia and in Indic languages. Within the Wikimedia universe CIS-A2K specifically strives to further grow the Indic and English Wikimedia projects and communities by:
supporting and serving the Indian Wikimedia communities in all possible ways;
building institutional partnerships;
bringing more content under free license;
designing and executing projects with community participation;
strengthening the Wikimedia volunteers; and
fostering and enabling an appropriate legal and technological ecosystem.
Work Plans
Work plans and other programme documents can be accessed here:
Activities and Feedback
If you have a general proposal/suggestion for Access to Knowledge team you can write on the requests page. If you have appreciations or feedback on our work, please share it on feedback page.
Recent Posts
"Wikisource is going to be as important as Wikipedia because it addresses the issues of citations and references inherently. I will make it as my key pedagogical tool to educate my students and make them a part of this great movement." - Hindi Wiki-librarian Ajit Kumar Tiwari ( अजीत कुमार तिवारी ) share his experience about Hindi Wikisource which approved by Language committee of Wikimedia Foundation Inc , US for separate domain on February 2019.

Future is bright -- Sushant Savla (User:Sushant_savla) from Gujarati Wikisource community, share his experience & journey.

There are plenty of people engaged in digitising Bengali books. Plenty of pirated digitised books are available online. We need to tap into that catchment area. I think, if we can prepare high-grade pdf versions of our completed works and spread those to various online non-wiki reader communities, we are likely to get good contributors. -- User:Hrishikes from English and Bengali Wikisource community, share his journey.

"People are more aware of Wikipedia than Wikisource." - Gitartha Bordoloi from Assamese Wikisource community, share his experience with CIS-A2K team.

The Centre for Internet & Access to Knowledge (CIS-A2K) wing organized an SVG translation workshop in collaboration with KBC North Maharashtra University, Jalgaon on 14-15 March 2019. The workshop was a part of India level campaign. Total 58 participants attended the workshop and contributed to Commons till 31 March 2019.

CIS-A2K has adopted an integrated approach towards knowledge generation in Marathi language. With the involvement of various stakeholders in different programmes, CIS-A2K facilitated a comprehensive workshop for publishers, printers, designers and writers on 7 September 2018.

Researchers in development sector produce a pool of training material and case studies. However, these do not trickle down to the society and many in the public domain are unaware of the same.

CIS-A2K team submitted Project Tiger final report.

Tarun Bharat Sangh (TBS), an organisation working on rejuvenation of rivers in India, has began documentation of rivers on Wiki, especially to draw attention to and mitigate the crisis of toxic deposits facing more than 40 rivers in India. The work was started by Jal Biradari, TBS's Maharashtra based group, in Sangli district with the help of the Access to Knowledge (CIS-A2K) team of CIS. Here is the report from the first pilot workshop conducted by CIS-A2K during 22-25 December 2018 at Tarun Bharat Sangh Ashram, in Alwar, Rajasthan.

ಕನ್ನಡ ಭಾಷೆಯು ದಿನದಿಂದ ದಿನಕ್ಕೆ ಬಳಕೆಯಿಲ್ಲದೇ ಕುಂದುತ್ತಿದೆ. ಗ್ರಾಮೀಣ ಭಾಗದ ಕನ್ನಡ ಮಾಧ್ಯಮದ ಮಕ್ಕಳಿಗೆ ಸರಿಯಾದ ಕನ್ನಡ ಆಕರಗಳು ಸಿಗುತ್ತಿಲ್ಲ. ಇಂತಹ ಸಂದರ್ಭದಲ್ಲಿ, ಕನ್ನಡವನ್ನು ಉಳಿಸಿ ಬೆಳೆಸುವುದು ಪ್ರತಿಯೊಬ್ಬ ಕನ್ನಡಿಗನ ಕರ್ತವ್ಯ. ಇದನ್ನೆಲ್ಲ ಗಮನದಲ್ಲಿಟ್ಟುಕೊಂಡು, ಸಂತ ಅಲೋಶಿಯಸ್ ಕಾಲೇಜಿನ ಆಶ್ರಯದಲ್ಲಿ ದಿನಾಂಕ ೦೯ ಹಾಗೂ ೧೦ ನೇ ಫೆಬ್ರುವರಿ, ೨೦೧೯ ರಂದು ಕನ್ನಡ ವಿಕಿಪೀಡಿಯ ಶಿಕ್ಷಣ ಯೋಜನೆ ಸಮಾವೇಶ ಮತ್ತು ತರಬೇತಿಯನ್ನು ನಡೆಸಲಾಯಿತು.