The key mandate of the Access to Knowledge project at CIS (CIS-A2K) is to work towards catalysing the growth of the open knowledge movement in south Asia and in Indic languages. From September 2012, CIS has been actively involved in growing the open knowledge movement in India through a grant received from the Wikimedia Foundation (WMF). The current focus of the CIS-A2K team spans over 5 language areas (Kannada, Konkani, Marathi, Odia, and Telugu), 2 community strengthening initiatives, and 6 stand-alone Wikimedia projects.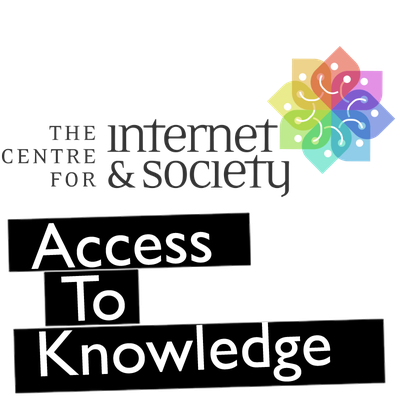 Mission
The mission of CIS-A2K is to catalyze the growth of open knowledge movement in South Asia and in Indic languages. Within the Wikimedia universe CIS-A2K specifically strives to further grow the Indic and English Wikimedia projects and communities by:
supporting and serving the Indian Wikimedia communities in all possible ways;
building institutional partnerships;
bringing more content under free license;
designing and executing projects with community participation;
strengthening the Wikimedia volunteers; and
fostering and enabling an appropriate legal and technological ecosystem.
Work Plans
Work plans and other programme documents can be accessed here:
Activities and Feedback
If you have a general proposal/suggestion for Access to Knowledge team you can write on the requests page. If you have appreciations or feedback on our work, please share it on feedback page.
Recent Posts
Faculty and students of Goa University's Marathi department have updated 164 Marathi articles on Wikipedia related to Goa recently.

CIS-A2k is trying to strengthen the MediaWiki movement in India, and over the last six months, the team has collaborated with different Indian Wikimedians and started a project called Indic-TechCom.

Marathi language department of Goa University has initiated the process to document the culture of Goa on Marathi Wikipedia and Commons.

On October 26, 2018, the Centre for Internet and Society (CIS) signed a Memorandum of Understanding with the Odia Virtual Academy (OVA) to work on drafting an open content policy for the state, to promote use of Wikimedia projects by various user types and to ensure sustainability of Wikimedia projects, and to facilitate development of relevant free and open source software projects. This partnership between OVA and CIS will be carried out from December 2018 to November 2019, and we are sharing an overview of the activities and their objectives in this post.

A group of Indian Wikisource leader from 12 different language communities gathered in Kolkata to attend the Indic Wikisource Community Consultation 2018

Indic Wikisource Community Consultation 2018 report at Asomiya Pratidin ePaper- Highest Circulated Assamese Daily

Telugu Wikimedian Aditya Pakide successfully completed 365 Wiki Commons Days. Aditya started contributing to project after a Facebook comment by A2K community advocate suggesting that the same picture would get more utilization in Commons and a brief training followed.

CIS-A2K has collaborated with Tribal Research and Training Institute (TRTI) to facilitate development of Open knowledge resources on Community Forest Resource and content development in Wikimedia projects with community participation. These contents will become a part of "Van Bodh Knowledge repository".

A workshop on Copyright was organized by CIS-A2K at Hotel Bhagini Icon in Bengaluru from 19th to 21st October 2018. Seventeen members from 5 language communities (Kannada, Tamil, Telugu, Malayalam and Tulu) participated in the workshop. Yann Forget was the master trainer for the workshop.

Students of Christ (Deemed to be University) enrolled themselves for the third Wikipedia certificate course for the academic year of 2018-19, to understand the usage of Wikimedia projects.