The key mandate of the Access to Knowledge project at CIS (CIS-A2K) is to work towards catalysing the growth of the open knowledge movement in south Asia and in Indic languages. From September 2012, CIS has been actively involved in growing the open knowledge movement in India through a grant received from the Wikimedia Foundation (WMF). The current focus of the CIS-A2K team spans over 5 language areas (Kannada, Konkani, Marathi, Odia, and Telugu), 2 community strengthening initiatives, and 6 stand-alone Wikimedia projects.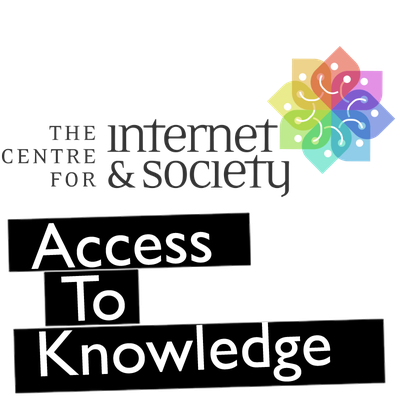 Mission
The mission of CIS-A2K is to catalyze the growth of open knowledge movement in South Asia and in Indic languages. Within the Wikimedia universe CIS-A2K specifically strives to further grow the Indic and English Wikimedia projects and communities by:
supporting and serving the Indian Wikimedia communities in all possible ways;
building institutional partnerships;
bringing more content under free license;
designing and executing projects with community participation;
strengthening the Wikimedia volunteers; and
fostering and enabling an appropriate legal and technological ecosystem.
Work Plans
Work plans and other programme documents can be accessed here:
Activities and Feedback
If you have a general proposal/suggestion for Access to Knowledge team you can write on the requests page. If you have appreciations or feedback on our work, please share it on feedback page.
Recent Posts
Since June 2016, Ting-Yi Chang from the University of Toronto has worked with the CIS-A2K team to conduct action research on the Wikipedia gender gap in India. The research aims to improve the understanding of the gender gap (imbalance) issue in the Indian Wikipedia communities while examining local interventions.

A Marathi Wikipedia workshop was held at the J.P. Naik Centre for Education and Development in Pune recently.

A strategic symposium on Marathi Wikipedia and its sister projects was conducted on 29 April, 2017

In telling the stories of Indian Wikipedians, we bring to you the story of Dr. Diptanshu Das, a doctor and avid Wikipedian, working with WikiProject Medicine who recently approached CIS-A2K with a technical request.

A Marathi Wikipedia edit-a-thon was conducted at Savitribai Phule Mahila Ekatma Samaj Mandal in Aurangabad

A digitization workshop was held at Vigyan Ashram, following the success of the introductory workshop in February.

This Wiki - internship project is being conducted for New Law College (Pune),under the guidance of Prof.Dr.Mukund Sarda, Dean and Principal of NLC by CIS A2K as part of this project at en wikisource; teams of students will acomplish proof reading, validation, compilation annotation etc. of Indian Laws and to begin with Copyright laws and Intellectual property laws at Portal:Copyright law/Copyright law of India.

A two-day 100 Women Edit-a-thon was held on March 18 and 19, 2017 in collaboration with Odisha's biggest newspaper publisher Sambad. The event was inspired by BBC's 100 Women series and edit-a-thons with the same name in December 2016. More than 20 female journalists participated and registered as new Odia Wikipedians. The event served as a highlight of the Women's History Month in Indian language Wikipedias as well as in the global movement.