The key mandate of the Access to Knowledge project at CIS (CIS-A2K) is to work towards catalysing the growth of the open knowledge movement in south Asia and in Indic languages. From September 2012, CIS has been actively involved in growing the open knowledge movement in India through a grant received from the Wikimedia Foundation (WMF). The current focus of the CIS-A2K team spans over 5 language areas (Kannada, Konkani, Marathi, Odia, and Telugu), 2 community strengthening initiatives, and 6 stand-alone Wikimedia projects.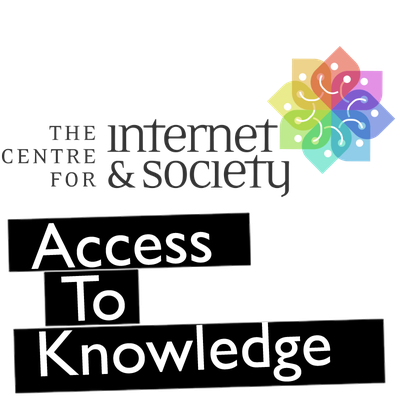 Mission
The mission of CIS-A2K is to catalyze the growth of open knowledge movement in South Asia and in Indic languages. Within the Wikimedia universe CIS-A2K specifically strives to further grow the Indic and English Wikimedia projects and communities by:
supporting and serving the Indian Wikimedia communities in all possible ways;
building institutional partnerships;
bringing more content under free license;
designing and executing projects with community participation;
strengthening the Wikimedia volunteers; and
fostering and enabling an appropriate legal and technological ecosystem.
Work Plans
Work plans and other programme documents can be accessed here:
Activities and Feedback
If you have a general proposal/suggestion for Access to Knowledge team you can write on the requests page. If you have appreciations or feedback on our work, please share it on feedback page.
Recent Posts
Sambad's 100 Women Edit-a-thon: Two day edit-a-thon to increase quantity and quality of women-related articles on Odia Wikipedia

Sterlite Tech Foundation and Jnana Prabodhini joined hands with the Centre for Internet & Society's Access to Knowledge team to hold a Wikipedia edit-a-thon at Jeewan Jyoti Women's Empowerment Centre, Ambawane in Pune on March 10, 2017. Subodh Kulkarni was one of the trainers. The edit-a-thon was attended by 28 students.

A Marathi Wikipedia Women's Day edit-a-thon was conducted in collaboration with Jnana Prabodhini to commemorate the celebration of International Women's Day.

Marathi Language Day was recently commemorated across the state of Maharashtra to celebrate the Marathi language, its literature and culture.

MediaWiki Training 2017 conducted in Bangalore

The Odia Wikipedia's WikiTungi is an attempt at building a community of Wikimedians at the city level.

A Marathi Wikipedia workshop was organized by the Centre for Internet & Society (CIS-A2K) team on February 17 and 18, 2017. Maharashtra Granthottejak Sanstha, Maharashtra Knowledge Corporation Limited and Jnana Prabhodini were the co-organizers. The discussions were held at Jnana Prabodhini, Sadashiv Peth, Pune on February 17 and C Trade Tower, Senapati Bapat Road, Pune on February 18, 2017.

A Marathi Wikipedia Orientation & Training session for Environmental Activists was held in Satara on 13 February, 2017

The digitisation of temple manuscripts at the Dadhivamana Temple, Bargarh in Western Odisha followed by a workshop for the students of Imperial College took place between 11- 12 February, 2017.