The key mandate of the Access to Knowledge project at CIS (CIS-A2K) is to work towards catalysing the growth of the open knowledge movement in south Asia and in Indic languages. From September 2012, CIS has been actively involved in growing the open knowledge movement in India through a grant received from the Wikimedia Foundation (WMF). The current focus of the CIS-A2K team spans over 5 language areas (Kannada, Konkani, Marathi, Odia, and Telugu), 2 community strengthening initiatives, and 6 stand-alone Wikimedia projects.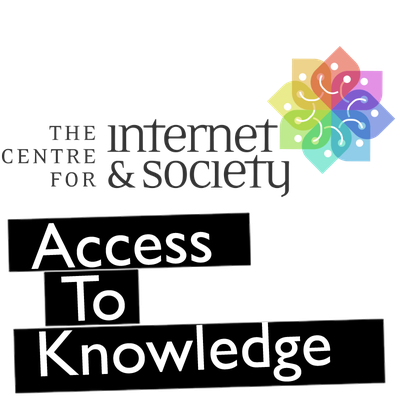 Mission
The mission of CIS-A2K is to catalyze the growth of open knowledge movement in South Asia and in Indic languages. Within the Wikimedia universe CIS-A2K specifically strives to further grow the Indic and English Wikimedia projects and communities by:
supporting and serving the Indian Wikimedia communities in all possible ways;
building institutional partnerships;
bringing more content under free license;
designing and executing projects with community participation;
strengthening the Wikimedia volunteers; and
fostering and enabling an appropriate legal and technological ecosystem.
Work Plans
Work plans and other programme documents can be accessed here:
Activities and Feedback
If you have a general proposal/suggestion for Access to Knowledge team you can write on the requests page. If you have appreciations or feedback on our work, please share it on feedback page.
Recent Posts
A Marathi Wikipedia Edit-a-thon was held at Shivaji University, Kolhapur on 19 January, 2017

The Malayalam Wikipedia community jointly held its anniversary celebrations and annual gathering in Kasaragod district, Kerala from 26 to 28 December, 2016. The Centre for Internet and Society was invited to partake in the event.

Telugu Wikipedia community put up a stall at the Hyderabad Book Fair in December welcoming members of the public to join as editors on the regional encyclopaedia.

Telugu Wikipedia community put up a stall at the three day Rajahmundry Book Fair from 20 - 23 November 2016.

Telugu Wikipedia community held its monthly meet-up in Hyderabad on 28 August 2016.

A Marathi Wikipedia Edit-a-thon was conducted at Willingdon College, Sangli on 18 January, 2017

The Telugu Wikipedia community put up a stall at the Vijayawada Book Festival in January, in order to increase reach of the regional language encyclopaedia.

The January iteration of the Google-translated Telugu articles prioritisation exercise took place online.

A regional version of Train The Trainer and MediaWiki Training was recently conducted in Kolkata.

A Telugu Wikipedia introductory workshop was conducted for the students of Adikavi Nannaya University, Rajahmundry between 6- 7 January, 2017.