The key mandate of the Access to Knowledge project at CIS (CIS-A2K) is to work towards catalysing the growth of the open knowledge movement in south Asia and in Indic languages. From September 2012, CIS has been actively involved in growing the open knowledge movement in India through a grant received from the Wikimedia Foundation (WMF). The current focus of the CIS-A2K team spans over 5 language areas (Kannada, Konkani, Marathi, Odia, and Telugu), 2 community strengthening initiatives, and 6 stand-alone Wikimedia projects.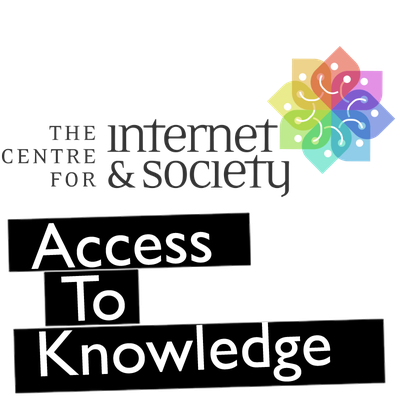 Mission
The mission of CIS-A2K is to catalyze the growth of open knowledge movement in South Asia and in Indic languages. Within the Wikimedia universe CIS-A2K specifically strives to further grow the Indic and English Wikimedia projects and communities by:
supporting and serving the Indian Wikimedia communities in all possible ways;
building institutional partnerships;
bringing more content under free license;
designing and executing projects with community participation;
strengthening the Wikimedia volunteers; and
fostering and enabling an appropriate legal and technological ecosystem.
Work Plans
Work plans and other programme documents can be accessed here:
Activities and Feedback
If you have a general proposal/suggestion for Access to Knowledge team you can write on the requests page. If you have appreciations or feedback on our work, please share it on feedback page.
Recent Posts
An Orientation & Training session of Jalbiradari Activists was held on 4 January, 2017

Student Wikimedians at Andhra Loyola College, Vijayawada formatted and proof-read more than 1,900 folios in Telugu Wikisource during the last few weeks of November (2016). Each day, a group of twenty students uses the lab facility provided by the college after regular classes to make necessary formatting changes and fix spelling mistakes in the folios of books available in Telugu Wikisource. Till date, the student Wikipedians have proofread eight books.

The article was published by Vijaya Karnataka on December 18, 2016.

The article about Telugu Wikipedia appeared in Namaste Telangana on December 11, 2016.

The article appeared in Andhra Bhoomi on December 11, 2016.

My interest in designing typefaces in Indian scripts grew out of years of disappointment with the way most Hindi books I came across looked. Apart from a few exceptions, they looked like poor cousins of English books. Whether it was a children's story book or a novel or magazine, there was usually the same drab typeface.

Telugu Theatre scholar Pranay Raj Vangari from Motkur of Yadadri District, Telangana created record by completing a challenge that is famous worldwide in Wikimedia community - "100 Days-100 Articles". Pranay Raj is a theatre scholar and artist who used to travel length and breadth of Telangana & Andhra Pradesh for research and performances.

Pranay Raj Vangari of Motkur Padmashali colony created record in Telugu Wikipedia. "100 Days- 100 Articles" is already going on in many languages worldwide and Pranay Raj took challenge in Telugu Wikipedia, completed it successfully. Pranay is theatre scholor. He started first article in this challenge on september 8 and continued to write articles on every day till December 16 to complete 100 articles. Pranay said that two other Telugu Wikipedians (Pavan and Meena) successfully completed the challenge and explained that he inspired from them to complete it. Telangana state language & cultural department director Mamidi Harikrishna felicitated Pranay in His chamber on this occasion and appreciated for his work.

Pavan Santhosh said that Telugu Wikipedians are creating a knowledge revolution in Telugu. On Sunday, December 12, 2016, in Golden Threshold, Abids, Telugu Wikipedians celebrated Telugu Wikipedia day. Telugu Wikipedians Pranay Raj and Meena Gayathri who successfully completed 100 Wikidays challenge successfully were given mementos and cut a cake on this occassion.

On behalf of CIS-A2K team Subodh Kulkarni conducted a Marathi Wikipedia Edit-a-thon at Shivaji University in Kolhapur on 15 December 2016. The goal of the Wikipedia edit-a-thon was to build resources in the field of Political Science on Marathi Wikipedia and equip its participants with the process of contributing to Wikipedia, and to introduce it as a concept to them.