The key mandate of the Access to Knowledge project at CIS (CIS-A2K) is to work towards catalysing the growth of the open knowledge movement in south Asia and in Indic languages. From September 2012, CIS has been actively involved in growing the open knowledge movement in India through a grant received from the Wikimedia Foundation (WMF). The current focus of the CIS-A2K team spans over 5 language areas (Kannada, Konkani, Marathi, Odia, and Telugu), 2 community strengthening initiatives, and 6 stand-alone Wikimedia projects.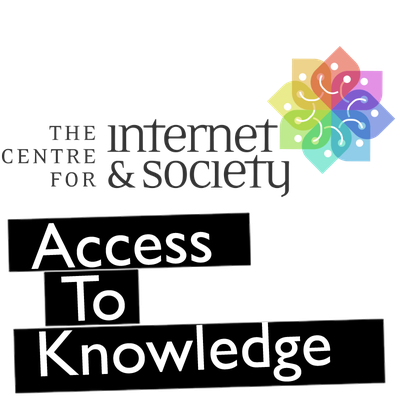 Mission
The mission of CIS-A2K is to catalyze the growth of open knowledge movement in South Asia and in Indic languages. Within the Wikimedia universe CIS-A2K specifically strives to further grow the Indic and English Wikimedia projects and communities by:
supporting and serving the Indian Wikimedia communities in all possible ways;
building institutional partnerships;
bringing more content under free license;
designing and executing projects with community participation;
strengthening the Wikimedia volunteers; and
fostering and enabling an appropriate legal and technological ecosystem.
Work Plans
Work plans and other programme documents can be accessed here:
Activities and Feedback
If you have a general proposal/suggestion for Access to Knowledge team you can write on the requests page. If you have appreciations or feedback on our work, please share it on feedback page.
Recent Posts
Pavan Santhosh said that contributing to Wikipedia and working in Wikimedia community improves our leadership qualities and writing skills. In an awareness session conducted about "You can edit Wikipedia" in JKC college, Guntur, Santhosh explained how to create and improve articles about Wikipedia in this program. Principal I.Nageswara Rao presided over this meeting.

An Odia Wikipedia orientation-cum-workshop program was organised for the students of Sambalpur University on 27 November, 2016.

With the IT revolution, many believed that the younger generation would prefer to type and communicate in English than Kannada.

As you know we are working closely with Christ university in Bengaluru for the Education Programs in Kannada Wikipedia and Kannada Wikisource, we worked on redesigning the programme for this academic year 2016-17 based on the lessons learned from the earlier intervention.

Mobile Internet connectivity is growing rapidly in rural India, and because most Internet users are more comfortable in their native languages, websites producing content in Indian languages are going to drive this growth. In a country like India in which only a handful of journals are available in Indian languages, open access to research and educational resources is hugely important for populating content for the various Indian language Wikipedias.

The number of internet users in India was expected to reach 460 million by 2015, as the growth in the previous year was 49 percent. The total number of users for Hindi content alone reached about 60 million last year.

Recently I wrote a blog about the stub article length of Wikipedia articles. I mentioned the difference in actual number of characters and the number of bytes used to define stub articles between English and Indian language Wikipedias. One can open any language Wikipedia, type Special:ShortPages in the search box to get the list of articles which have less than 2048 bytes.

One of the activities conducted as part of Wiki Conference India 2016 was the Punjab Editathon. It was about adding articles related to Punjab to Indian language Wikipedias and English Wikipedia. There was also an announcement made about some award for highest contribution.

This form is for organizations receiving Annual Plan Grants to report on their results to date. For progress reports, the time period for this report will the first 6 months of each grant (e.g. 1 January - 30 June of the current year). For impact reports, the time period for this report will be the full 12 months of this grant, including the period already reported on in the progress report (e.g. 1 January - 31 December of the current year).

Eight years after being created in the Wikimedia Incubator, the Tulu-language Wikipedia is now live as the 23rd Indic language.