Launch of Silicon Plateau Vol-1
Please join us on Friday, November 27, 2015 at 6.30 pm for the book launch of Silicon Plateau Vol-1.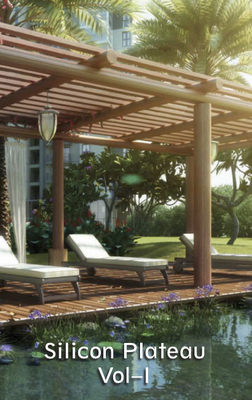 Born from a collaboration with or-bits.com and the Researchers at Work (RAW) programme at the Centre for Internet and Society, Silicon Plateau is the first volume of a publishing series aimed at observing how the arts, technology and society intersect in the city of Bangalore. Guided by our belief in the importance of understanding technologies in their specificity rather than their universality, Silicon Plateau presents observations emerging from the personal experiences and perspectives of a variety of contemporary artists, writers and researchers, national and international, who either live in or have spent a period of time in the city, or have just crossed paths with its communities.
Silicon Plateau Vol–1 features works by Abhishek Hazra, IOCOSE, Tara Kelton, Anil Menon, Achal Prabhala, Sunita Prasad, Sreshta Rit Premnath, Renuka Rajiv, Anja Gollor & Mirko Merkel, and Christoph Schäfer.
VENUE: T.A.J. Residency, No. 21 (New No. 53), 2nd Cross, Wheeler Road Extension, Cooke Town, Bangalore, 560084.
PLEASE NOTE: Coming from Pottery road up to Wheeler Road Extension there are three roads called 2nd Cross. Take the third one on the right-hand side, just after D'Costa Café. The road is also marked with a blue sign for CCBI. Also note that our building does not have parking.