Festival scan on social media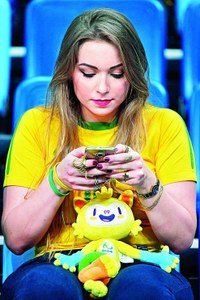 Tight watch
Authorities in a south Karnataka district have started keeping tighter watch on rumour-mongering and hate messages on social media platforms ahead of religious festivals.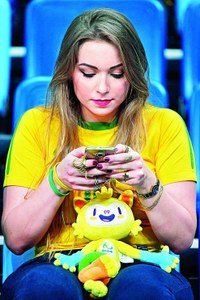 Tight watch
The article was published in the Telegraph on August 26, 2016. Sunil Abraham was quoted.
---
Police in the communally sensitive Dakshina Kannada district have cautioned people not to start or circulate any hate message or rumours that could affect law and order.

"Anyone spreading rumours or hate messages can be charged under IPC Section 505 as we have all the technical capability to find out the origins of such messages," said Mangalore city police commissioner M. Chandra Sekhar.

This section is applied in the event of any statement or rumour with the intent to cause alarm among the public. "We do get several messages that later turn out to be a hoax," the officer said, citing instances of false rumours.

The officer exhorted citizens to alert the police the moment they get any such messages so that it could minimise or even prevent any damage, especially if the content is communally sensitive.

The district authorities have already ramped up police presence to prevent anything untoward in view of the activities of cow vigilantes who recently lynched a BJP worker for transporting calves in neighbouring Udupi district.

A source in the state police department hinted the measure could be replicated across the state, although other districts are not as communally sensitive like Dakshina Kannada.

The district - Mangalore is its administrative headquarters - had been in the thick of communal tension for decades.

Bhushan Gulabrao Borase, superintendent of police in charge of the Dakshina Kannada rural district, that is the rest of the district except Mangalore city, said keeping a watch on social media had become imperative. "Rural people may be using social media less frequently. But even then we need to be careful," he said.

Cow vigilantism by Hindutva groups is a major concern.

He said people could land in trouble for a seemingly harmless message if it causes some serious issue. "It is better not to start such messages. But it's also important not to forward if one receives them," said Borase.

Sunil Abraham, executive director of The Centre for Internet and Society, had a word of caution, although he appreciated the intent behind the police move.

"It's a reasonable approach if they stick to the scope of the law (Section 505). The problem is only if police overstep their limits, like we have seen on several occasions."

But he agreed there was a need to keep an eye on what goes on in social media since many users abuse messaging platforms like WhatsApp.

"What we don't want is a Nazi Germany where the wife is asked to spy on her husband and the son on the father. But we also don't want the opposite when citizens just ignore everything," he said, asserting that it was the duty of civil society to inform the police if they found anything dangerous being circulated.