Start-up India turns the heat on Facebook Free Basics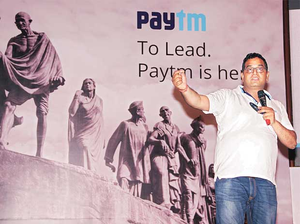 Vijay Shekhar Sharma, founder and CEO of Paytm has urged people to lend their support for an unfettered internet in India
Facebook launched its "Save Free Basics" campaign last week, asking users to support "digital equality" in India.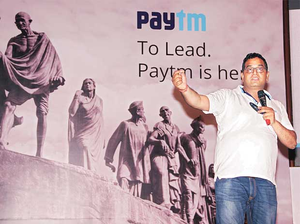 Vijay Shekhar Sharma, founder and CEO of Paytm has urged people to lend their support for an unfettered internet in India
The article by Anita Babu was published in Business Standard on December 22, 2015. Pranesh Prakash gave inputs.
---
Nearly a week after Facebook launched its controversial "Save Free Basics" campaign in India, the net neutrality debate has come to the fore again. This time around, India's star internet entrepreneurs such as Vijay Shekhar Sharma, founder and chief executive of Paytm, and Dippak Khurana of Vserv have joined the crusade for free internet.

"Oh my fellow Indians, either choose this and do a jihad for independent internet later or pick net neutrality today," Sharma of Paytm, India's largest digital wallet, tweeted on Tuesday. "Digital world war heads! We have to load http://www.savetheinternet.in for #NetNeutrality," said Sharma in another tweet. Savetheinternet.in, a volunteer group, has urged people to lend their support for an unfettered internet in India.

Facebook launched its "Save Free Basics" campaign last week, asking users to support "digital equality" in India, in response to a paper by the telecom regulator which is seeking comments on differential pricing practices like Airtel Zero of Facebook's Free Basics, which was earlier called Internet.org.

Facebook launched a print and digital media campaign for a "connected India" asking users to give a missed call, automatically sending a message to the regulator in support of Free Basics.

Facebook has also been asking its users to send an e-mail to Telecom Regulatory Authority of India (TRAI) supporting "essential internet for all". The social network claims to have gained support from 3.2 million of its 130 million users in India.

On Tuesday, the social media giant earned flak for soliciting support from international users for the campaign. Later, Facebook withdrew the campaign outside India claiming it was an "accident".

However, some net neutrality volunteers said that many of Facebook's 3.2 million supporters for Free Basics were non-Indians.

Activists and tech leaders are calling the Facebook campaign "misleading" and "destructive".

"People are being tricked into supporting Free Basics under the guise of digital equality," wrote Amol Malviya, former chief technology officer at Flipkart, India's largest e-commerce firm, on his blog. "Notice the language on the page? It makes any critic of Free Basics appear to be an enemy of digital equality. People will listen to the critics' arguments much lesser when there's a question mark on their intent."

Nikhil Pahwa, editor and publisher of MediaNama, said India should question the intent of Facebook and its campaign. "There is misrepresentation in the language they have used. It makes people assume that we can't have universal internet access without net-neutrality violating services such as Free Basics. It is important for a country to take note of how much power a platform with as much reach as Facebook has to influence an important government process," said Pahwa, who led a fight against TRAI's move to allow telecom firms charge for internet services like WhatsApp and Hike.

The basic premise of net neutrality is that of freedom - an open internet that protects and enables free communication. Anything that takes away this freedom violates the fundamentals of free Internet. "Facebook's Free Basics is neither free nor basic - it is a cleverly disguised way of walling a garden, and hardly the philanthropic initiative that it is marketed to be," said Khurana of Vserv. He urged internet users to uninstall the Facebook App from their mobile phones in protest.

Pranesh Prakash, policy director at the Centre for Internet and Society, said, "Facebook, a foreign company, is allowed to campaign with impunity, but NGOs receiving funding from foreign trusts are subject to all manners of restrictions and may not campaign in India."