Technology Culture and Events in South East Asia — A Presentation by Preetam Rai
Preetam Rai who works with nonprofits, startups and educational institutions will do a small presentation cum discussion at the Centre for Internet & Society, Bangalore on December 18, 2012, from 5.00 p.m. to 6.30 p.m.
In 2012, Myanmar hosted one of the largest open technology event with over 5000 attendees joining the Barcamp Yangon. Every month, Cambodian youth put together dozens of self-initiated peer learning events and actively use social networks to recruit participants. Thais are creating physical spaces where social entrepreneurs and developers collaborate with each other.
Join us to explore these trends and how they are helping change South East Asia. Learn how the technology enthusiasts are ignoring past national antagonism and traveling across borders to connect with peers.
We will introduce you to events and spaces(coworking spaces, hackerspaces) that you can join in to explore this activity first hand when you are traveling through the region.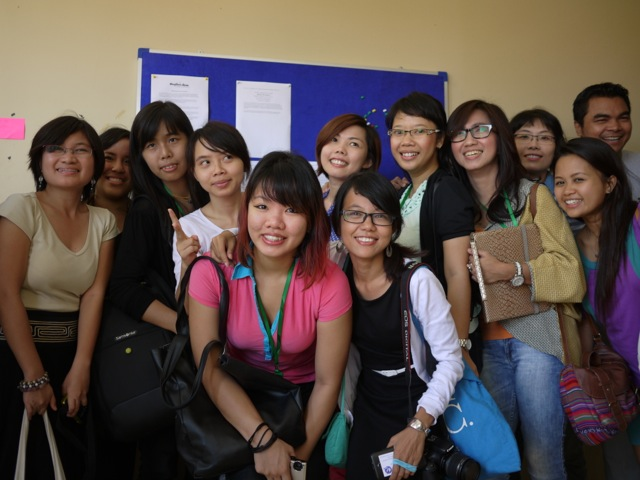 Participants from several South East Asian countries at BlogFest 2012 in Cambodia.
Preetam Rai
Preetam Rai helps put up technology and educational events in South East Asia. He works with nonprofits, startups and educational institutions helping them connect better with their audiences. He was the South East Asian Regional Editor at Global Voices Online, a social media aggregation project initiated by the Berkman Centre for Internet and Society. He is on twitter at @preetamrai.
VIDEO