Privacy in the Age of the Pandemic
The Centre for Internet and Society, JKGA Law Chambers, and LawyersClubIndia invites you to the online panel discussion on 'Privacy in the Age of the Pandemic.'
This event will happen on July 18 (Saturday), from 5:30pm to 7:00pm. The discussion will bring together an inter-disciplinary group of experts to unpack some of the core Privacy issues that will undoubtedly shape society, and future governance in the context of the Covid-19 pandemic.
Register for the event here.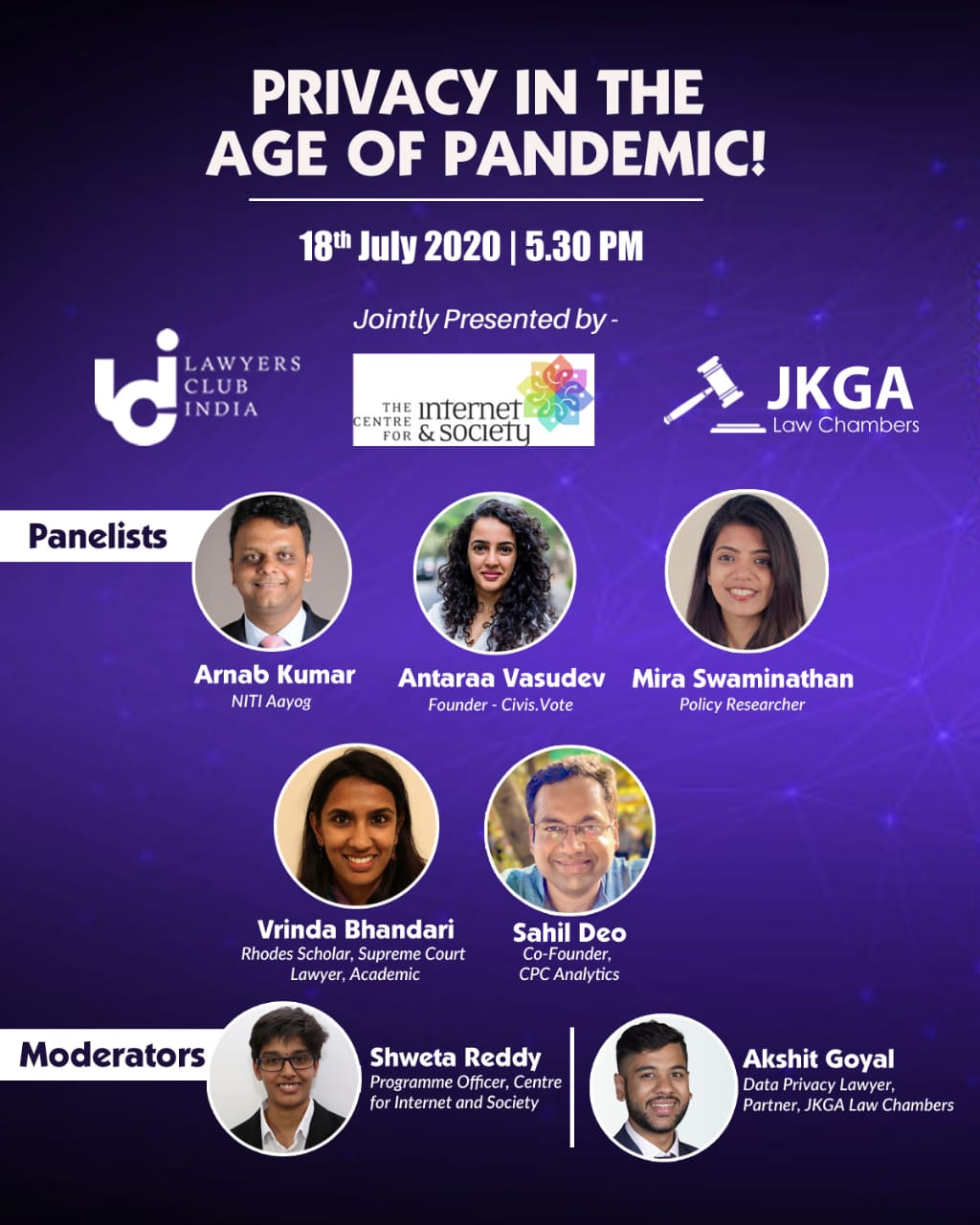 As panelists, we have:
1) Arnab Kumar, who was instrumental in coming up with the Aarogya Setu app and has led policy initiatives from the front at NITI Aayog;
2) Vrinda Bhandari - well known for her advocacy and academic work in this domain;
3) Sahil Deo - who is helping stakeholders make more informed decisions in policy using data analysis;
4) Mira Swaminathan - a policy researcher with deep domain experience in the dangers of surveillance; and
5) Antaraa Vasudev, founder of Civis, an initiative enabling the layperson to understand the effects of policy changes on them!
The session will be moderated by Shweta Reddy, and Akshit Goyal.