Cyber Security Policy Research
Tim Maurer will give a presentation on cybersecurity policy research at the Centre for Internet & Society's New Delhi office on October 18, 2015, from 2 p.m. to 5 p.m. Geetha Hariharan and Sunil Abraham will participate in this event.
Tim Maurer's talk will give an outline of the definitional issues involved, the various threats to the confidentiality, integrity, and availability of information and underlying infrastructure, the actors involved and international efforts to address cybersecurity. The talk will also provide an overview of existing and ongoing cyber security policy research.
Tim Maurer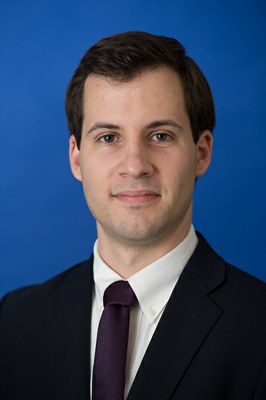 Tim Maurer is an associate at the Carnegie Endowment for International Peace. His work focuses on cyberspace and international affairs, with a concentration on global cybersecurity norms, human rights online, Internet governance, and their interlinkages. He is writing a book on cybersecurity and proxy actors.

Maurer serves as a member of the Research Advisory Network of the Global Commission on Internet Governance, the Freedom Online Coalition's cybersecurity working group "An Internet Free and Secure," and co-chaired the Civil Society Advisory Board of the Global Conference on CyberSpace. In 2014, he developed the Global Cyber Definitions Database for the chair of the OSCE to support the implementation of the OSCE's cyber confidence-building measures. In 2013 and 2014, Maurer spoke about cybersecurity at the United Nations in New York and Geneva and co-authored "Tipping the Scale: An Analysis of Global Swing States in the Internet Governance Debate," published by the Global Commission on Internet Governance. His work has also been published by Jane's Intelligence Review, TIME, Foreign Policy, CNN, Slate, and other academic and media venues.

Prior to joining Carnegie, Maurer was the director of the Global Cybersecurity Norms and Resilience Project at New America and head of research of New America's Cybersecurity Initiative. He also gained experience with the United Nations in Rwanda, Geneva, and New York focusing on humanitarian assistance and the coordination of the UN system.