We are happy to announce the launch of our final report on the study 'Making Voices Heard: Privacy, Inclusivity, and Accessibility of Voice Interfaces in India. The study was undertaken with support from the Mozilla Corporation.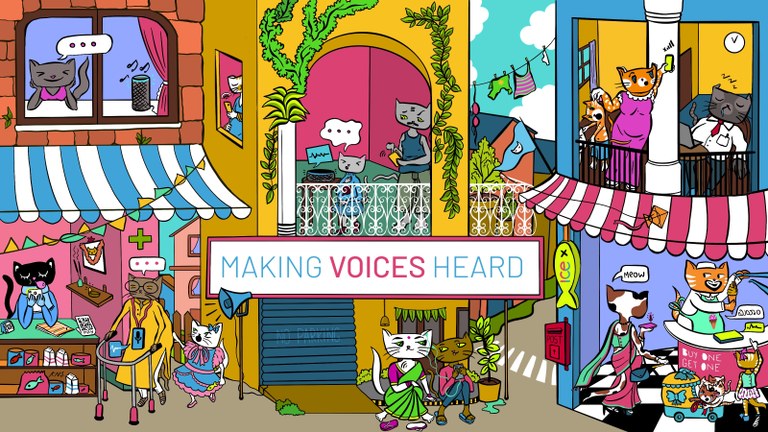 We believe that voice interfaces have the potential to democratise the use of the internet by addressing limitations related to reading and writing on digital text-only platforms and devices. This report examines the current landscape of voice interfaces in India, with a focus on concerns related to privacy and data protection, linguistic barriers, and accessibility for persons with disabilities (PwDs).
The report features a visual mapping of 23 voice interfaces and technologies publicly available in India, along with a literature survey, a policy brief towards development and use of voice interfaces and a design brief documenting best practices and users' needs, both with a focus on privacy, languages, and accessibility considerations, and a set of case studies on three voice technology platforms. Read and download the full report here
---
Credits
Research: Shweta Mohandas, Saumyaa Naidu, Deepika Nandagudi Srinivasa, Divya Pinheiro, and Sweta Bisht.
Conceptualisation, Planning, and Research Inputs: Sumandro Chattapadhyay, and Puthiya Purayil Sneha.
Illustration: Kruthika NS (Instagram @theworkplacedoodler). Website Design Saumyaa Naidu. Website Development Sumandro Chattapadhyay, and Pranav M Bidare.
Review and Editing: Puthiya Purayil Sneha, Divyank Katira, Pranav M Bidare, Torsha Sarkar, Pallavi Bedi, and Divya Pinheiro.
Copy Editing: The Clean Copy
The views and opinions expressed on this page are those of their individual authors. Unless the opposite is explicitly stated, or unless the opposite may be reasonably inferred, CIS does not subscribe to these views and opinions which belong to their individual authors. CIS does not accept any responsibility, legal or otherwise, for the views and opinions of these individual authors. For an official statement from CIS on a particular issue, please contact us directly.