Internet Shutdown Stories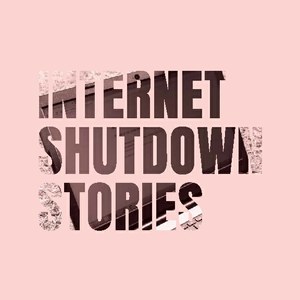 Cover Image Aakash Hassan
The Centre for Internet & Society (CIS) has published a collection of stories of the impact of internet shutdowns on people's lives in the country. This is a project funded by Facebook and MacArthur Foundation, and the stories were provided by 101 Reporters. Case studies from the states of Jammu & Kashmir, Haryana, Rajasthan, Gujarat, Telangana, West Bengal, Tripura, Manipur, Nagaland, and Uttar Pradesh have been highlighted in this compilation.
Foreword
Aside from the waves of innovation that the digital revolution brought with it, the ever increasing pervasiveness of the internet has had a tremendous impact on empowerment and freedoms in society. We are seeing unprecedented levels of access to information, along with ademocratization of the means of creation, production and dissemination of information to anyone with an internet connection. This in turn hasgreatly amplified, and in many cases even created the ability, particularly for those traditionally left in the margins, to more meaningfullyparticipate in their global as well as local societies. Recognising the significance of the internet to the freedom of expression as well asfor the development and exercising of human rights more broadly, the United Nations Human Rights Council unanimously passed a resolutionconfirming internet access being a fundamental human right.
Simultaneously however, we are seeing Indian states discover and experiment with their power to clamp down on these new modes ofcommunication for a variety of reasons, ranging from the ill-intentioned to the ill-informed. An internet shutdown tracker maintained by theSoftware Freedom Law Centre, shows that the number of shutdowns in India is increasing every year, with 70 shutdowns reported in 2017,and 45 shutdowns already reported from 1st Jan, 2018 to 4th May, 2018. These shutdowns also come at a significant economic cost. A 2016 Brookings report estimates that India faced a loss of about $968 million due to internet shutdowns. However, the democratic harms we have been accruing are more difficult to quantify and demonstrate.
This book seeks to give a glimpse into the lives of those directly affected by these internet shutdown experiments. From Jammu and Kashmir to Telangana, from Gujarat to Nagaland, we have collected 30 stories from across the country for an up-close look at how the everyday lives of common citizens have been impacted by internet shutdowns and website blocks. From CRPF members posted in Srinagar who use the internet to connect with their family, to students who have been cut off from education resources for competitive exams; from the disruptions in day to day life brought about by non-functional bank services in Darjeeling, to stock brokers in Ahmedabad who faced costly slowdowns; the idea of a Digital India is facing severe setbacks with these continuously increasing internet shutdowns.
When seen in a larger context, we hope that the stories in this book also demonstrate that access to the internet and freedom of speech is not just about an individual's rights, but are also required for the collective good. The diversity of perspectives and activities that a healthy democracy demands is not met by the versioning of dominant narratives, but by allowing for, if not directly encouraging, the voices and activities of the unheard, oppressed and marginalised. We hope that in the telling of these personal stories of the day-to-day of people affected by such internet shutdowns, this book joins in the effort to position the dehumanized internet kill switches more aptly as dangers to democracy.
Sunil Abraham
Executive Director
Centre for Internet & Society
---
Credits:
E
dited by Debasmita Haldar, Ambika Tandon and Swaraj Barooah.
Print Design by Saumyaa Naidu.
Advisor: Nikhil Pahwa, Founder & Editor at MediaNama
The views and opinions expressed on this page are those of their individual authors. Unless the opposite is explicitly stated, or unless the opposite may be reasonably inferred, CIS does not subscribe to these views and opinions which belong to their individual authors. CIS does not accept any responsibility, legal or otherwise, for the views and opinions of these individual authors. For an official statement from CIS on a particular issue, please contact us directly.