Cyber Security of Smart Grids in India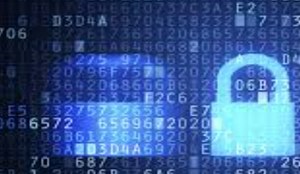 An integral component of the ambitious flagship programme of the Indian Government- Digital India, which paves way for a digital data avalanche in the country, is a well-designed digital infrastructure ensuring high connectivity and integration of services, the potential areas being smart cities, smart homes, smart energy and smart grids, to list a few. Likewise, the 100 Smart Cities Mission envisions changing the face of urbanization in India, to manage the exponential growth of population in the cities by creating smart cities with ICT driven solutions, along with big data analytics. Smart grid technologies are key for both these schemes.
The article by Elonnai Hickok and Vanya Rakesh was published by Dataquest on April 25, 2016
---
Smart grid is a promising power delivery infrastructure integrated with communication and information technologies which enables monitoring, prediction and management of energy usages. Establishment of smart grids becomes highly important for the Indian economy, as the present grid losses are one of the highest in the world at upto 50% and costing India upto 1.5% of its GDP. India operates one of the largest synchronous grids in the world – covering an area of over 3 million sq km, 260 GW capacity and over 200 million customers with the estimated demand of India increasing 4 times by the year 2032.
In the year 2013, the Ministry of Power (MoP), in consultation with India Smart Grid Forum and India Smart Grid Task Force released a smart grid vision and roadmap for India, a key policy document aligned to MoP's overarching objectives of "Access, Availability and Affordability of Power for All". It lays plans for a framework to address cyber security concerns in smart grids as well. To achieve goals envisaged in the roadmap, the Government of India established the National Smart Grid Mission in the year 2015 for planning, monitoring and implementation of policies and programs related to Smart Grid activities.
A number of smart grid projects have been introduced, and are currently underway. KEPCO in Kerala has established smart meter/intelligent power transmission and distribution equipment system in the year 2011 and the smart grid operations focus on peak reduction, load standardization, reduction in power transmission/distribution loss, response to new/renewable energy and reduction in black-out time. Gujarat was introduced to India's first modernized electrical grid in the year 2014, to study consumer behaviour of electricity usage and propose a tariff structure based on usage and load on the power utility by installing new meters embedded with SIM card to monitor the data. The Bangalore Electricity Supply Company Ltd. (BESCOM) project in Bangalore envisaged the Smart Grid Pilot Project for integration of renewable and distributed energy resources into the grid, which is vital to meet growing electricity demands of the country, curb power losses, and enhance accessibility to quality power.
Cybersecurity challenges
At the same time, the introduction of a smart grid brings with it certain security risks and concerns, particularly to a nation's cyber security. Increased interconnection and integration may render the grids vulnerable to cyber threats, putting stored data and computers at great risk.With sufficient cyber security measures, policies and framework in place, a Smart Grid can be made more efficient, reliable and secure as failure to address these problems will hinder the modernization of the existing power system. Smart Grids, comprising of numerous communication, intelligent, monitoring and electrical elements employed in power grid, have a greater exposure to cyber-attacks that can potentially disrupt power supply in a city.
Cyber security and data privacy are some of the key challenges for smart grids in India, as establishment of digital electricity infrastructure entails the challenge of communication security and data management. Digital network and systems are highly prone to malicious attacks from hackers which can lead to misutilisation of consumers' data, making cyber security the key issue to be addressed. Vulnerabilities allow an attacker to break a system, corrupt user privacy, acquire unauthorized access to control the software, and modify load conditions to destabilize the grid. Hackers or attackers, who compromise a smart meter can immediately alter their energy costs or change generated energy meter readings to monetize it by help of remote PCs. Also, inserting false information could mislead the electric utility into making incorrect decisions about the local usage and capacity.
Initiatives in India
As cybersecurity is critical for Digital India and the Smart City Concept note highlights a smart grid to be resilient to cyber attacks, a National Cyber Coordination Centre is being established by the Indian Government. Also, National Cyber Safety and Security Standards has been started with a vision to safeguard the nation from the current threats in the cyberspace, undertaking research to understand the nature of cyber threats and Cyber Crimes by facilitating a common platform where experts shall provide an effective solution for the complex and alarming problems in the society towards cyber security domain. Innovative strategies and compliance procedures are being developed to curb the increasing complexity of the Global Cyber Threats faced by countries at large.
The National Cyber Security Policy 2013 was released with an umbrella framework for providing guidance for actions related to security of cyberspace, by the Department of Electronics and Information Technology (DeitY). The Working Group on Information Technology established under the Planning Commission has also published a 12 year plan on IT development in India with a road map for cyber security, stating six key priority and focus areas for cyber security including:Enabling Legal Framework ; Security Policy, Compliance and Assurance; Security R&D; Security Incident – Early Warning and Response ; Security awareness, skill development and training, and Collaboration.
In case of Bangalore, to ensure smooth implementation of BESCOM's vision, the company realised the need to put a cyber-security system in place to protect the smart grid installations in Bangalore city. To ensure security, BESCOM has come out with a separate IT security policy and dedicated trained IT cadre to safeguard its data and servers, becoming one of the few Discoms in India to take such measures for safeguarding the servers and data network from cyber crimes and threats.
Way forward
An electric system like Smart grids has enormous and far-reaching economic and social benefits. However, increased interconnection and integration tends to introduce cyber-vulnerabilities into the grid. With the evolution of cyber threats/attacks over time, it can be said that there are a lot of challenges for implementing cyber security in Indian smart grid. Considering importance of secure smart grid networks for flagship projects in India, the existing regulatory framework does not seem to adequately take into consideration the cyber security implications.
In light of this, the government must aim to develop and adopt high level cybersecurity policy to withstand cyber-attacks. Also, India must focus on skills development in this domain and have a capable workforce to achieve the targets set by Indian Government. The country must look up to develop an overall intelligence framework that brings together industry, governments and individuals with specific capabilities for this purpose.
The National Cyber Security Policy 2013, protecting public and private infrastructure from cyber attacks, along with all kinds of information, such as personal information of web users, banking and financial information,etc. is yet to be implemented by the Government properly. In the Indian Power sector, the cyber security regulations or mandates are absent in the National Electricity Policy (NEP) as well as the Electricity Act 2003 and its amendment in 2007, with no reference to cyber security concerns. These key legislations must be amended to take into account the growing challenges due to increased use of ICT in the power sector.
As the concept of smart grids is still evolving in India, professional intervention from various domains has pushed for adoption and development of standard process and products. Many international standard setting organisations like IEC, IEEE, NIST, CENELEC are engaged in standardization activities of Smart Grids and in India, the Bureau of Indian Standards (BIS) has been rolling out several varieties of standards targeting various technologies. Therefore, BIS must develop standards taking into account the security challenges in the cyberspace as well.
Apart from policy and regulatory measure, the system on which the smart grids are built and networked must be made architecturally strong and secure.One of the areas where due attention is required is making the Supervisory Control and Data Acquisition (SCADA) secure, a system that operates with coded signals to provide control of remote equipment and is entirely based on computer systems and network. Numerous systems also employ the Public Key Infrastructure (PKI) to secure the Smart Grids and address the security challenges by enabling identification, verification, validation and authentication of connected meters for network access. This can be leveraged for securing data integrity, revenue streams and service continuity. The key vulnerable areas prone to cyber attacks on information transmission are network information, data integrity and privacy of information. The information transmission networks must be well-designed as the network unavailability may result in the loss of real-time monitoring of critical smart grid infrastructures and power system disasters.
Addressing these fast growing challenges and cyber security needs of the country by adopting suitable regulatory, policy and architectural steps would help achieve the objectives of Digital India and Smart Cities enabling "Access, Availability and Affordability for All".
The views and opinions expressed on this page are those of their individual authors. Unless the opposite is explicitly stated, or unless the opposite may be reasonably inferred, CIS does not subscribe to these views and opinions which belong to their individual authors. CIS does not accept any responsibility, legal or otherwise, for the views and opinions of these individual authors. For an official statement from CIS on a particular issue, please contact us directly.