Content Removal on Facebook — A Case of Privatised Censorship?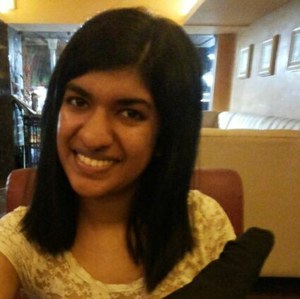 Jessamine Mathew
Any activity on Facebook, be it creating an account, posting a picture or status update or creating a group or page, is bound by Facebook's Terms of Service and Community Guidelines. These contain a list of content that is prohibited from being published on Facebook which ranges from hate speech to pornography to violation of privacy.
Facebook removes content largely on the basis of requests either by the government or by other users. The Help section of Facebook deals with warnings and blocking of content. It says that Facebook only removes content that violates Community Guidelines and not everything that has been reported.
I conducted an experiment to primarily look at Facebook's process of content removal and also to analyse what kind of content they actually remove.
I put up a status which contained personal information of a person on my Friend List (the information was false). I then asked several people (including the person about whom the status was made) to report the status — that of  being harassed  or for violation of  privacy rights. Seven people reported the status. Within half an hour of the reports being made, I received the following notification:
"Someone reported your post for containing harassment and 1 other reason."

The notification also contained the option to delete my post and said that Facebook would look into whether it violated their Community Guidelines.

A day later, all those who had reported the status received notifications stating the following:

"We reviewed the post you reported for harassment and found it doesn't violate our Community Standards."

I received a similar notification as well.
I, along with around thirteen others, reported a Facebook page which contained pictures of my friend and a few other women with lewd captions in various regional languages. We reported the group for harassment and bullying and also for humiliating someone we knew. The report was made on 24 March, 2014. On 30 April, 2014, I received a notification stating the following:

"We reviewed the page you reported for harassment and found it doesn't violate our Community Standards.

Note: If you have an issue with something on the Page, make sure you report the content (e.g. a photo), not the entire Page. That way, your report will be more accurately reviewed."

I then reported each picture on the page for harassment and received a series of notifications on 5 May, 2014 which stated the following:

"We reviewed the photo you reported for harassment and found it doesn't violate our Community Standards."
These incidents are in stark contrast with repeated attempts by Facebook to remove content which it finds objectionable. In 2013, a homosexual man's picture protesting against the Supreme Court judgment in December was taken down. In 2012, Facebook removed artwork by a French artist which featured a nude woman.  In the same year, Facebook removed photographs of a child who was born with defect and banned the mother from accessing Facebook completely. Facebook also removed a picture of a breast cancer survivor who posted a picture of a tattoo that she had following her mastectomy. Following this, however, Facebook issued an apology and stated that mastectomy photographs are not in violation of their Content Guidelines. Even in the sphere of political discourse and dissent, Facebook has cowered under government pressure and removed pages and content, as evidenced by the ban on the progressive Pakistani band Laal's Facebook page and other anti-Taliban pages. Following much social media outrage, Facebook soon revoked this ban. These are just a few examples of how harmless content has been taken down by Facebook, in a biased exercise of its powers.
After incidents of content removal have been made public through news reports and complaints, Facebook often apologises for removing content and issues statements that the removal was an "error." In some cases, they edit their policies to address specific kinds of content after a takedown (like the reversal of the breastfeeding ban).
On the other hand, however, Facebook is notorious for refusing to take down content that is actually objectionable, partially evidenced by my own experiences listed above. There have been complaints about Facebook's refusal to remove misogynistic content which glorifies rape and domestic violence through a series of violent images and jokes. One such page was removed finally, not because of the content but because the administrators had used fake profiles. When asked, a spokesperson said that censorship "was not the solution to bad online behaviour or offensive beliefs." While this may be true, the question that needs answering is why Facebook decides to draw these lines only when it comes to certain kinds of 'objectionable' content and not others.
All of these examples represent a certain kind of arbitrariness on the part of Facebook's censorship policies. It seems that Facebook is far more concerned with removing content that will cause supposed public or governmental outrage or defy some internal morality code, rather than protecting the rights of those who may be harmed due to such content, as their Statement of Policies so clearly spells out.
There are many aspects of the review and takedown process that are hazy, like who exactly reviews the content that is reported and what standards they are made to employ. In 2012, it was revealed that Facebook outsourced its content reviews to oDesk and provided the reviewers with a 17-page manual which listed what kind of content was appropriate and what was not. A bare reading of the leaked document gives one a sense of Facebook's aversion to sex and nudity and its neglect of other harm-inducing content like harassment through misuse of content that is posted and what is categorised as hate speech.
In the process of monitoring the acceptability of content, Facebook takes upon itself the role of a private censor with absolutely no accountability or transparency in its working. A Reporting Guide was published to increase transparency in its content review procedures. The Guide reveals that Facebook provides for an option where the reportee can appeal the decision to remove content in "some cases." However, the lack of clarity on what these cases are or what the appeal process is frustrates the existence of this provision as it can be misused. Additionally, Facebook reserves the right to remove content with or without notice depending upon the severity of the violation. There is no mention of how severe is severe enough to warrant uninformed content removal. In most of the above cases, the user was not notified that their content was found offensive and would be liable for takedown. Although Facebook publishes a transparency report, it only contains a record of takedowns following government requests and not those by private users of Facebook. The unbridled nature of the power that Facebook has over our personal content, despite clearly stating that all content posted is the user's alone, threatens the freedom of expression on the site. A proper implementation of the policies that Facebook claims to employ is required along with a systematic record of the procedure that is used to remove content that is in consonance with natural justice.
The views and opinions expressed on this page are those of their individual authors. Unless the opposite is explicitly stated, or unless the opposite may be reasonably inferred, CIS does not subscribe to these views and opinions which belong to their individual authors. CIS does not accept any responsibility, legal or otherwise, for the views and opinions of these individual authors. For an official statement from CIS on a particular issue, please contact us directly.