Announcing In Flux, the CIS Podcast
In Flux is a podcast on technology, law, policy, politics and more brought to you by the Centre for Internet and Society, India. Our episodes will explore questions around contemporary issues, and provide multidisciplinary perspectives, centred around research done by CIS. True to its name, In Flux will engage with the quickly changing and dynamic space at the intersection of technology and law. This podcast is one of our many steps to make our research more accessible to both academic and non-academic audiences.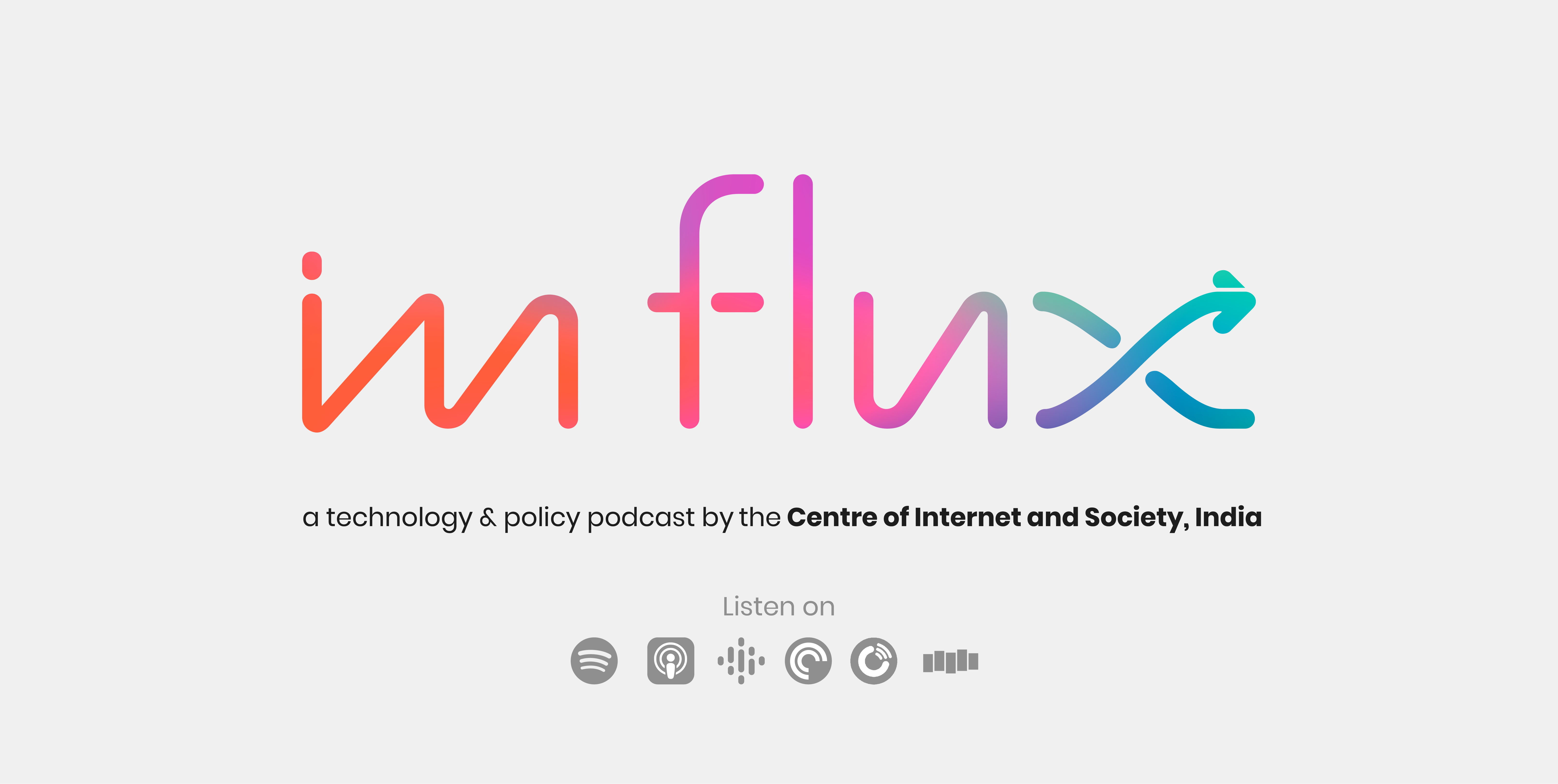 Subscribe to In Flux on your favourite podcast app:
Apple Podcasts
Spotify
Stitcher
Google Podcasts
Pocketcasts
Player.fm


The views and opinions expressed on this page are those of their individual authors. Unless the opposite is explicitly stated, or unless the opposite may be reasonably inferred, CIS does not subscribe to these views and opinions which belong to their individual authors. CIS does not accept any responsibility, legal or otherwise, for the views and opinions of these individual authors. For an official statement from CIS on a particular issue, please contact us directly.