Exposing Data: Art Slash Activism
Tactical Tech and the Centre for Internet and Society (CIS) invite you to the first round of discussions on the intersection of Art and Activism at CIS office in Bangalore on 28 November 2011. Ward Smith (Lecturer, University of California, LA), Stephanie Hankey and Marek Tuszynski (Co-founders, Tactical Technology Collective), Ayisha Abraham (Film maker, Srishti School of Art Design) and Zainab Bawa (Research Fellow, Centre for Internet and Society) are leading the conversations.
The Exposing Data Project
An NGO sets up a database to track elected representatives' participation in the Parliament, the spending for their constituency, and keeping a track of their political mandates and promises.

A geographer tracks the movements of US Government satellites and visualises their paths to form curious visuals of 'State secrets'.

A photographer travels to an island in the Pacific Ocean to take pictures of the plastic debris found in the stomach of a Laysan albatross carcass.

Each of these examples is about how data that serves as evidence can be collected and visualised in different formats. The NGO can output its data as infographics, the geographer creates non-cartographic maps and the photographer's images serve as testimony to increased pollution levels. We live in database times. Never before in human history have we consumed, produced and shared as much data as we do now in bits and bytes through our digital devices, coded as images and graphs and spreadsheets.  The power to do so has allowed individuals and communities around the world to expose and reveal things that have been invisibilised and obscured, robbed of language and articulation.

At the same time, the visual immediacy of such data sets and the ability to manipulate it to construct new ways of looking at our reality, often hides the fact that the production and use of data as evidence is not benign or neutral. While data itself claims a certain objective fact value, the politics involved in identifying something as data are subject to strong power confluences.

The Centre for Internet and Society and Tactical Technology Collective, Bangalore, propose the Exposing Data Project as a series of conversations between people working across art, activism, politics, information science, cartography, geography, social sciences, humanities and technology science to share, learn, discuss, debate and explore processes, methods, challenges and implications of what it means to live in a data-rich world.
Art Slash Activism
The first round of discussions will be looking at the intersections of Art and Activism, but without falling into the usual traps of looking at art as the vehicle of activism or activism as a form of art. Hence, instead of Art and Activism, we are looking at Art Slash Activism exploring how data visualisation, data representation, and new forms of data mapping re-articulate what it means to be political.

The event will bring together professionals such as Ward Smith (Lecturer, University of California, LA), Stephanie Hankey and Marek Tuszynski (Co-founders, Tactical Technology Collective), Ayisha Abraham (Filmmaker, Srishti School of Art Design) and Zainab Bawa (Research Fellow, Centre for Internet and Society). Rather than being a seminar to instil practical knowledge, the aim of Art Slash Activism is to engage participants in a curated conversation on the use of data as evidence and its dissemination through visual depiction as a catalyst for change. We are seeking a variety of perspectives when answering questions such as whether data can have a universal reach through visual presentation; how we can utilize various forms of representation to spread awareness; and what happens when information cannot be represented as data.  

Art Slash Activism is a multidisciplinary learning experience that will involve members of the art community, open data activists, designers, and others active in the processes of social change in a creative, playful and innovative manner that will result in textual and visual documentation which will serve as a knowledge corpus for researchers and practitioners interested in these questions.
Bio of the Speakers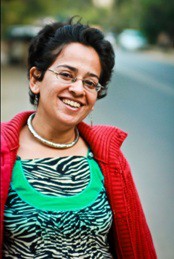 Zainab Bawa
Zainab is a PhD scholar at the Centre for the Study of Culture and Society (CSCS), Bangalore. Zainab primarily works as an independent researcher on issues of governance, politics, property and how technology is embedded in state-citizen interactions and society. In the course of her work, she is associated with the Centre for Internet and Society and the Centre de Sciences Humaines - New Delhi. Zainab is also a designated partner at HasGeek Media LLP, Bangalore.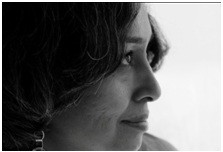 Ayisha Abraham
Ayisha Abraham lives and works in Bangalore as an installation artist and short filmmaker. She works at the Srishti School of Art, Design, Technology, as a visual arts consultant and is a member of the BAR1 (Bengaluru Artists Residency).

Stephanie Hankey
CO-founder & executive director, Stephanie has been working to strengthen the use of technology by civil society in the global South since 1998, initially working with the Open Society Institute establishing their Technology Support for Civil Society Program, before co-founding Tactical Tech in 2003. Stephanie has a background in information design, was editor-in-chief of Pulp and worked as a creative director and producer for a number of London-based multimedia companies. She has a Masters in Information and Interaction Design from the Royal College of Art London, and a certificate in Campaigning and Lobbying from NCVO.

Marek Tuszynski
Co-founder & director of programmes & technology, Marek has been working to help advocates use technology since 1995. In the mid-nineties he co-founded the International Network of Contemporary Art Centres and worked with others to create a television programme about independent culture in Poland. He was director of the Stefan Batory Foundation's Internet programme (Warsaw), sat on the board of Klon/Jawor (a research and infrastructure NGO) and The Second Hand Bank. Marek worked as a consultant to many funding agencies focusing on information and communication strategies for civil society in Central Asia.
Ward Smith
Ward Smith is a librarian who works with academics, activists and artists to design and implement information systems that aid in the  development and documentation of their work. He has recently worked with the Atlanta Task Force for the Homeless, the Arts, Computation, Engineering program at UC Irvine, the Southern California Library, the  2009 Digital Arts and Culture Conference, and rhizome.org.
This event is free and open to everyone. However, we would appreciate a confirmation of attendance ahead of time so as to ensure that your space is reserved. To confirm your attendance please write to:  [email protected]