CIS to Screen Subasri's film "Brave New Medium"
The Centre for Internet & Society (CIS) will host a screening of a film "Brave New Medium," at 6 p.m. on Monday, 10 January 2011. The film is directed by Subasri Krishnan.
"Brave New Medium" documents the complicated dynamics of Internet and censorship across different parts of  South-East Asia. It looks at how human rights activists in the region use the Internet as a tool of resistance. The film also examines ways of understanding censorship beyond the lens of the banning and the banned.
Subasri Krishnan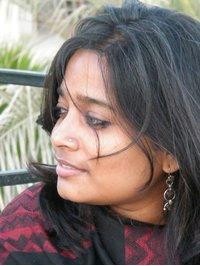 Subasri Krishnan has been an independent film-maker for the past 6 years.  She has directed a number of commissioned non-fiction films on issues ranging from Gender, Micro-Finance, Governance, Farmer's Suicides to NREGA and the Right to Freedom of Expression. She has just completed  a film on Internet Censorship in both democratic and non-democratic countries in South-East Asia. Currently she is working on a research/film project on the idea of official identity documents and the notion of personhood, especially in the context of UIDAI. 
In 2008, Subasri was awarded the prestigious George Washington International Documentary Filmmaker Fellowship. Subasri graduated from the Mass Communication Research Centre at Jamia Millia Islamia.