Konkani in Wikipedia Incubator — Taking it to the Next Level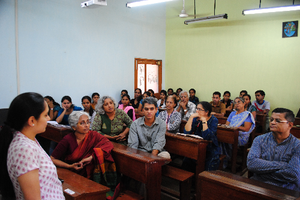 Nitika addressing the faculty and students who gathered for the workshop.
An introductory session on Konkani in Wikipedia was organized by the Centre for Internet and Society, Delhi in the Konkani Department at Goa University on December 12, 2012. About 30 participants took part in the event.
The Konkani staff and students were exhilarated to learn about Konkani in the Wikipedia incubation. They showed a keen interest to kick-start the project and get the translations done from all the following scripts:  Devanagari, Roman, Kannada, Malayalam and Perso-Arabic for Konkani Wikipedia.
We are in touch with Ms. Madhavi Sardesai, Director of Konkani Department and are also examining the possibility of organising a follow up meeting sometime in January or February, 2013.
Frederick Noronha, one of the Wikimedia incubator members contributing to Konkani Wikipedia, has been helpful in introducing us with more Konkani writers and in organizing a common meeting sometime in early 2013 to take this project to the next level.
Also see:
---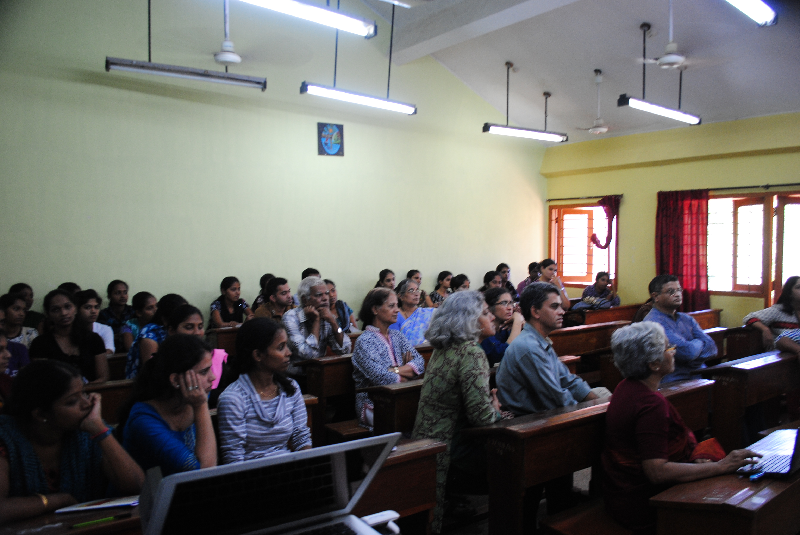 Above is a picture of the faculty and students at the inaugural talk in Goa University.