Mind of the millennium teen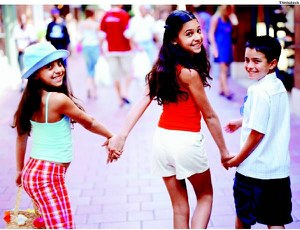 Given is the lead image of the article by Atul Sethi in the Times of India
Say mom, did you have electricity when you were growing up?" Twelve-year-old Aditya throws a casual query at his 38-year-old mother during a power cut.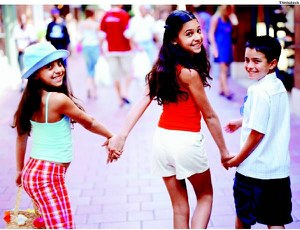 Given is the lead image of the article by Atul Sethi in the Times of India
---
This article by Atul Sethi was published in the Times of India on September 16, 2012. Nishant Shah is quoted.
---
Even before the bemused mother can revert, the backup inverter springs into action and her son is once again immersed in his online game, competing against friends in multiple locations, most of whom perhaps have no idea how growing up in the 1900s — a different century for them — was like. These kids — a generation born in 2000 — would, by next year, be the millennium's first teens. Their arrival in the world roughly coincided with the dawn of the information age — the internet implosion, google search, mobile phones, glitzy malls — stuff that was not available even to their immediate predecessors growing up barely a decade before in the late 1990s.
It's a generation, then, that has seen a completely different picture of the world which has accordingly shaped its world view. That it's a smarter generation is largely due to its fascination — some would even say obsession — with technology. Arsh Srivastava, a 12-year-old student of Class VII at Chandigarh's St John's High School, says he was fascinated by mobile phones ever since he was a baby. He now uses a Samsung Galaxy S smartphone and aspires for a S3. Not surprising then, that social scientists term it a generation of 'digital natives' , who take to technology like fish to water. "You can't blame them," says Shiv Visvanathan, professor at the Jindal School of Government & Public Policy. "This is a generation that has trained in a new kind of literacy, which involves technology extensively. For them, information and technology are commodities. They'd die of boredom if deprived of either commodity."
The solution to boredom, in the tween manual, is the golden 'F' word. Facebook is the alternate world which every kid below 13 aspires to reach. What makes it cooler is that it's officially off-limits to them. But it's a restriction that's easily bypassed. Anmol, a 11-year-old from Kolkata, says most of his friends are there. Those who are not, are told off: 'Go gal'. That's 'Go, get a life dude' in tweenspeak. Once inside the inner circle, there is a sense of achievement, but only till the next new technological marvel catches their attention.
This extreme restlessness is the hallmark of a generation that has to keep pace with fast-changing technology which, many say, is leaving them with seriously low attention-spans — a problem that their teachers often have to contend with. "For teachers, the challenge is engaging them through lessons and activities that develop reflection, patience and sensitivity which can balance their moods and behaviour," says Ameeta Mulla Wattal, principal of Springdale's School at Pusa Road in Delhi.
In terms of awareness, though, again facilitated by technology, this is a generation that is aggressively aware. Sexologist Prakash Kothari says that the internet — which most kids start using by the time they are 6 or 7 — has ensured that they are sexually knowledgeable much earlier. "I have had instances of parents bringing boys as young as 8 or 9, who have started masturbating after they learnt about it from the net," he says.
Because it's a generation that's maverick in its choices, and often damning in its quick judgments on brands, marketers catering to this segment can't take them for granted. Smita Jatia of Mc Donald's , a brand that many tweens have grown up on, says it's important to keep their behaviour and dynamic wants and desires in mind. "We have to constantly innovate and elevate their 'I'm lovin it' experience through menu options which can keep them happy."
Impatient and restless may be the words that older generations may use to describe the millennium's first teens, but there's no denying that they symbolize the way society, and indeed, life has changed around the world. "We live in accelerated times," says Nishant Shah of the Bangalore-based Centre for Internet & Society. "The breathlessness of our times is evident in everything — from the kind of movies we make to the ways in which our news and information travel. At the end of the day, our younger generations are also products of our times."