Wikipedia Training Session @ Tiruvur
A Wikipedia training session was conducted by T. Vishnu Vardhan and Rahmanuddin Shaik at Srivahini College in Tiruvur on December 19, 2013.
About 150 - 200 people attended in each of the two sessions. The event was co-organised by CIS-A2K and the Telugu Wikipedia community.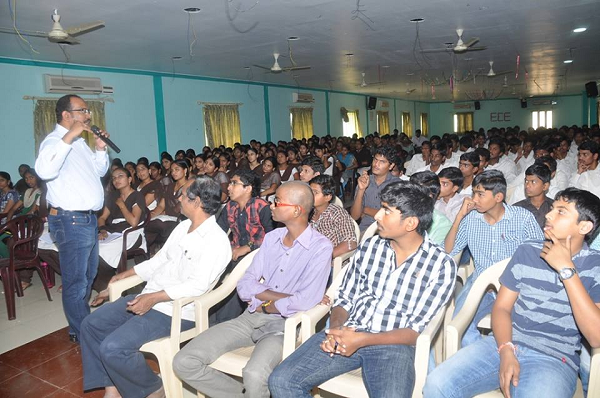 Above: T. Vishnu Vardhan addressing students at the Srivahini college in Tiruvur.
The following newspapers covered the event on December 19, 2013: