CIS Celebrates 5 Years: A Report in Udayavani
Udayavani on May 25, 2013, published a report of the evening programme hosted as part of the Centre for Internet and Society's 5 year celebrations in its Bangalore edition.
Dr. Chandrashekhara was the chief guest for the event on May 23, 2013. He gave a talk on Kannada in modern era.
---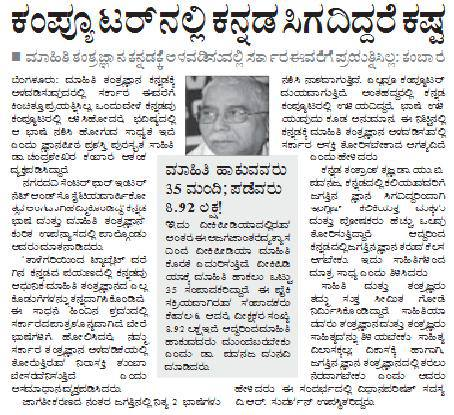 Above is the report published in Udayavani on May 25, 2013