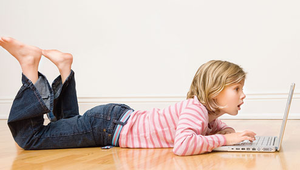 The Delhi High Court recently asked the central government to explain why minors are allowed to create online accounts on social networking sites such as Facebook or Orkut. The High Court's question stems from a petition filed by former senior BJP leader K.N. Govindacharya last year.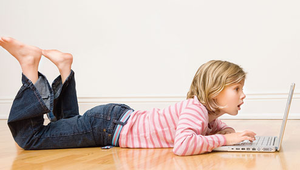 ---
The Op-ed was published in the Telegraph on May 15, 2013. Pranesh Prakash is quoted.
---
Govindacharya argued that by allowing minors to open accounts on social media sites, the companies of these sites were violating the Indian Majority Act, 1875, the Indian Contract Act, 1872, and the Information Technology Act, 2000.
One of Govindacharya's main concerns is that when minors give false information to open an account on an online portal, they are liable to be held guilty for a criminal offence.
"Providing false information about oneself is more of a crime than a civil wrong," explains Debsankar Chowdhury, a Calcutta-based cyber law expert. "However, if it is provided with an intention to enter into a contract which otherwise is not allowed, it is tantamount to fraud under Section 17 of the Contract Act of 1872."
For minors, though, Chowdhury points out that the Juvenile Justice Act, 2005, will be brought into play, and they will face lighter sentences.
As for the social networking companies themselves, according to the law of the land they can be held accountable if a user provides them with false information. As Pavan Duggal, a Supreme Court advocate and expert on cyber law, points out, "All social networking sites are intermediaries under Section 2(1)(w) of the amended Information Technology Act, 2000. They are made responsible for all third party data or information made available by them under Section 79 of the Information Technology Act, 2000." As such, social networking sites would be held accountable for allowing people, especially minors, to create fake profiles on their networks under Section 79 and 85 of the Information Technology Act, 2000, he adds.
The other problem here is that while a social networking site like Facebook allows anyone over 13 to open an account, according to Indian law, anyone under 18 years of age is a minor; and a minor cannot enter into a contract with any entity. "The issue raised in Govindacharya's petition is of a fundamental nature," opines Duggal. "Section 3 of the Indian Majority Act, 1875, clearly states that every person domiciled in India shall attain the age of majority on his completing the age of 18 years. However, Facebook allows 13-year-olds to become its members. Since children lack the inherent capacity to contract under the Indian Contract Act, 1872, the contract entered into between Indian children below the age of 18 years and Facebook is null and void."
But though the nitty gritty of the law seems to be weighted against children below 18 — or even 13 — joining social networking sites, not everyone believes that kids should be prevented from having a presence online. Six months ago, 10-year-old Shruti (name changed) met with an accident, and was bedridden for some time. She was bored and miserable. To cheer her up, her father signed her on to Facebook — yes, by providing false information about her age.
Other parents may not take a similar view of their young children joining Facebook under false pretexts. But Ashok Agarwal, a Delhi-based lawyer and child rights activist, believes that Govindacharya's petition demonstrates an outdated way of thinking. "We are letting children speak at the UN and in Parliament, but we don't want to let them speak online," he says. "Allowing children to use sites like Facebook doesn't hurt them, and if anything, denying them access to it would be denying them their universal Right to Participate. This right is part of Unicef's Convention on the Rights of the Child." And also it's denying them access to a tool and medium that is, and will be, an integral part of their lives, adds Agarwal.
Leaving aside the debate on whether or not children below a certain age should be allowed on social networking sites, Chowdhury points out that right now there is no means of checking the age of those who are signing in to these online portals.
In fact, Section D of Govindacharya's petition does point out the need for some kind of verification process when people create an online account, much like what phone service providers do when someone applies for a new connection.
But experts point out that this is not feasible in the case of social networking sites. Says Chowdhury, "Mobile companies operate their network in specific locations, whereas sites like Facebook exist worldwide. Moreover, these portals don't take a single penny from their users. So do you really think it is possible to make offline verification?"
Indeed, verification of user data — ostensibly to cut out underage persons from logging on to social networking sites — has much wider ramifications. Pranesh Prakash, policy director at the Centre for Internet and Society in Bangalore, points out that it could start a downward spiral towards loss of online privacy. "If anyone wants to create an account on a website, but has to provide some sort of verifiable data, you're going to remove a person's ability to post anonymously on the Internet. Then what happens to freedom of speech? People like to post online anonymously, but if everyone's identity is known, that privacy is revoked."
The effect of social networking sites on children will be debated for a long time. But clearly, it would be tough to enforce laws to prevent children from logging on to these sites.