Yes, You Can Get Arrested for a Facebook Status Update Now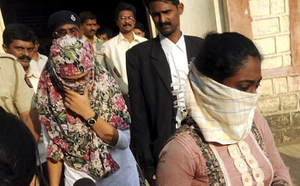 A 21-year-old Indian woman thought Mumbai shouldn't have been shutdown for the funeral of an Islamophobic leader. Broadcasting such opinions on Facebook was apparently grounds for arrest.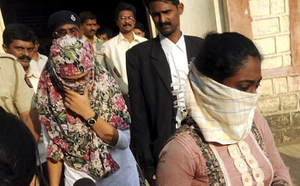 ---
The article by David Wagner was published in the Atlantic Wire on November 29, 2012. Pranesh Prakash is quoted.
---
A Muslim graduate student, Shaheen Dhada posted a note (of her iPhone message) on her timeline November 18th, writing, "Every day thousands of people die, but still the world moves on ... Today, Mumbai shuts down out of fear, not out of respect." Her status was written in reference to the death of Bal Thackeray, the late leader of Hindu extremist group Shiv Sena, responsible for repeated waves violence against Muslims in the Maharashtra state, according to the BBC. Another 21-year-old woman, Rinu Shrinivasan, was also arrested by Indian police for stoking "religious enmity." She'd simply clicked "like" on Dhada's post.
A mob of angry Thackeray supporters thronged around the police station Dhada's house. Others vandalized her uncle's clinic two days after her arrest. Mumbai newspaper The Hindu reports today that charges have been dropped against the two arrested women, but those observing the case are worried about the precedent this sets for free speech in India. "I have 3,500 followers on Twitter, and I'm pretty sure I annoy 100 of them on a daily basis," says Centre for Internet and Society director Pranesh Prakash. But should that mean he and others in India should picture themselves in handcuffs every time they type a potentially controversial status update? Retired Supreme Court Justice Markandey Katju tells NPR's Julie McCarthy that, at least in this case, the arrest was totally inappropriate:
You can mourn a death in whichever way you want, but you can't bring a whole city to a stoppage. So what this girl wrote was in consonance with the verdict of the Supreme Court—nothing illegal.