Court's approval needed to tap phones: Panel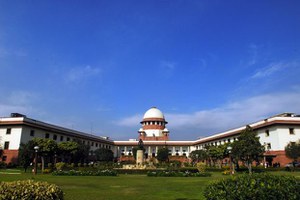 Agencies will have to approach the courts to continue monitoring after the initial 15-20 days in case of emergencies, says panel. Photo: Satish Kaushik/Mint
Investigators can monitor a person for 15-20 days on executive orders in case of emergencies, suggests panel.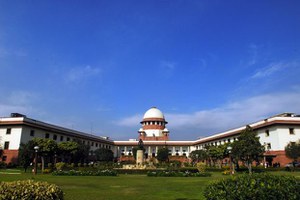 Agencies will have to approach the courts to continue monitoring after the initial 15-20 days in case of emergencies, says panel. Photo: Satish Kaushik/Mint
---
Surabhi Agarwal's article was published in LiveMint on October 18, 2012. Sunil Abraham is quoted.
---
Government agencies need judicial permission before intercepting any communication or starting surveillance of any individual, a panel on the proposed privacy law suggested on Thursday.
If there is any urgency, investigators can tap phones or monitor a person's movements for 15-20 days on executive orders but will then have to approach the courts to continue, the committee led by retired Delhi high court judge Ajit P. Shah recommended.
"Phone tapping under the present regime is done under executive permission whereas in other countries it is done only with the permission of the courts," Shah said.
Security agencies currently require permission from home secretaries, either at the Centre or the states, to set up wiretaps or monitor emails. An oversight group of the cabinet, law and telecom secretaries at the Centre reviews all such authorizations.
The government established the Shah committee in Feburary under the Planning Commission to study international best practices on privacy and surveillance after concerns arose on misuse of information collected by official agencies.

Shah said on Thursday that the committee was "not interested" in preparing a privacy law but has only laid down the principles.

The department of personnel and training will deliberate on the panel's recommendations and then draft a legislation, said Ashwani Kumar, junior minister in the Planning Commission.
The Shah panel has recommended appointing privacy commissioners and a system under which organizations will have to develop privacy standards that will be approved by a commissioner as a means of self-regulation.
Sectoral industry associations would form a code of conduct for companies that will comply with law as they will be approved by the privacy commissioner, according to Kamlesh Bajaj, chief executive officer of Data Security Council of India, one of the members of the committee. "These associations could also act as alternative dispute-resolution mechanisms," Bajaj said.
The committee's other recommendations include giving individuals a choice to provide personal information, collection of only critical personal information, use of data only for the purpose for which it has been collected, and a penalty for violations.
"Without a comprehensive horizontal regulatory framework and the office of the regulator both private and public entities in India have been trampling on the rights of citizens without complying to any of the international best practices when it comes to protecting the right to privacy," said Sunil Abraham, executive director of Centre for Internet and Society, a Bangalore-based advocacy group. After the privacy law is enacted and the office of a privacy commissioner is created, people will be able to seek redressal against these erring pubic and private entities if their rights are violated, he added.
The government has been looking to enact a privacy law to ensure data collected by various programmes such as the National Population Register, Unique Identification Authority of India and National Intelligence Grid was not misused. It was expected to scotch criticism of these programmes by privacy and Internet activists. It later expanded the scope of the proposed legislation after catching flak for a leak of tapped conversations between corporate lobbyist Niira Radia, industrialists and journalists.
The government now aims to uphold the right of all Indians against any misuse of personal information, interception of personal communication, unlawful surveillance and unwanted commercial communication. That means it effectively covers everything from the misuse of data collected by the government to spam.
However, there could be opposition from law enforcement agencies if the privacy law mandates that prior permission of the courts will be required before intercepting communication.
If judges begin taking a call on interception requests, there could be chances of leakage, "since there are so many judges at so many levels", said Rumel Dahiya, deputy director general at Institute of Defence Studies and Analyses, a New delhi-based think tank. "The government carries out surveillance to gain fool-proof intelligence. That purpose will be defeated."
Last week, Prime Minister Manmohan Singh said a fine balance needs to be maintained between the right to information and the right to privacy.
The Shah committee included representatives from the private sector, the department of information technology, ministry of home affairs, department of telecommunication, the law ministry and the department of personnel and training.
Kirthi V. Rao contributed to this story.