RIP: Rahul Cherian, human rights activist, Inclusive Planet co-founder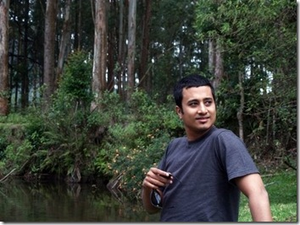 Rahul Cherian: RIP
RIPRahul Cherian, an expert and policy activist in disability law, intellectual property (IP) law and technology law passed away today at the age of 39, while on a family holiday in Goa.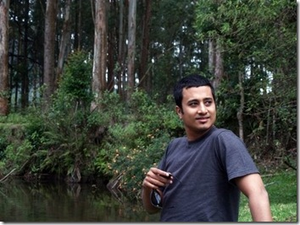 Rahul Cherian: RIP
---
The blog post was published in Legally India on February 7, 2013
---
The 1998 NLSIU Bangalore graduate is understood to have succumbed to an infection after several days in intensive care.
Together with fellow NLSIU alumnus Sachin Malhan, Cherian had co-founded Inclusive Planet Centre for Disability and Policy in October 2009, as a non-governmental organisation supporting stakeholders and public bodies about laws and policies affecting persons with disabilities.
As head of policy initiatives at Inclusive Planet, he was involved in drafting the Treaty for the Visually Impaired currently being agreed upon by the World Intellectual Property Organisation (WIPO) in Geneva, aiming to make copyrighted, printed materials more easily available to the visually impaired and others with print disabilities.
Cherian was also a fellow at the Bangalore-based Centre for Internet and Society (CIS), a legal expert on the Ministry of Social Justice and Empowerment's panel on disability laws, and an advisor to a plethora of government initiatives related to the disability sector.
He was also a partner at IndoJuris Law Offices in Chennai, having acted as managing partner of the firm between 2003 and 2008.
Cherian is survived by his wife Anjana, his parents and his brother and sister.
According to Cherian's colleague Amba Salelkar, a remembrance meeting will be held on Sunday at 11.00 am at Vidya Sagar, No.1, Ranjith Road, Kotturpuram, Chennai.
Reactions:
@mumbaicentral, who worked with Cherian at Inclusive Planet, tweeted: "He was in Goa for the weekend and he was hospitalized with high grade fever, diagnosed as septicemia. Rahul took the foremost steps to recognition of the rights of this disabled in Indian Policy and legislation. Latest achievement being framing the recommendations on access for the disabled to the Justice Verma Committee. Which have been incorporated in the ordinance too. He will also be remembered for his efforts in amending the copyright act to gain the "right to read" for persons with disabilities.

@latelyontime: "Rahul Cherian, colleague, fellow-writer and role model, inspiration. You shall be missed."

@juditrius: "Rahul Cherian, disability activist, co-founder of Inclusive Planet & exceptional human being just passed away. He will be very much missed."

@DaHammerstein: "Premature death of Rahul Cherian, Indian dir. Inclusive Planet , fighter for digital, disability rights, loss for human rights community."

@SivaThambisetty: "A very dear friend died today. Rahul Cherian @inclusive planet, clever incorrigible #Disability rts in #India have lost a campaign leader."

@sauravdatta29 tweeted: "Rahul Cherian, one of those lawyers with an abiding commitment to social justice."

@mtonykurian: "this awesome article by rahul cherian of #disability and #sexuality http://t.co/9S5SeSFc" [Indian Express] and "i lost a mentor, disabled of india lost an expert. sad."

@chaosbogey: "I met Rahul Cherian maybe five times? but I was a little more in love with him each time..."

@sunilchandy: "Rahul Cherian, a music nut, an enabler, an encourager, a great guy :("
Further reading: