India's social media crackdown reveals clumsy govt machinery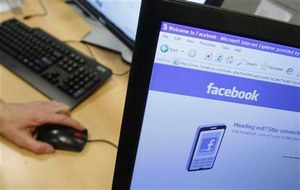 A Facebook page is displayed on a computer screen in Brussels April 21, 2010. Credit: Reuters/Thierry Roge/Files
"High-handed" and "reckless" are some of the words used in the media to describe the government's online crackdown.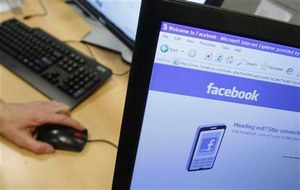 A Facebook page is displayed on a computer screen in Brussels April 21, 2010. Credit: Reuters/Thierry Roge/Files
---
Published in Reuters on August 24, 2012. Pranesh Prakash is quoted.
---
Add clumsy and incompetent to the list.
The government blocked access to more than 300 web pages after mobile phone text messages and doctored website images fuelled rumours that Muslims were planning revenge attacks for violence in Assam.
Much has been said and debated on the legal and moral legitimacy of the ban. But it's also important to study how officials went about deciding what to ban.
In his analysis of leaked government directives listing web pages to be banned, Pranesh Prakash of the Centre for Internet and Society said the list consists of people and pages who are actually debunking hateful rumours.
Twitter accounts of mainstream journalists and YouTube videos containing news clips from news channels like TimesNow, NDTV and Britain's Channel4 were included.
A glance at the list also shows that the banned pages include a Google Plus search page aggregating news stories posted on the topic "Assam riots." The government might as well ban Google.com, where anyone can do the same thing and much more.
It seems the government had no set procedure in trying to trace abusive content on the web. We don't know how they drew up the lists of sites to target, but it may have happened like this:
As northeast Indians began their exodus from cities fearing attacks, ministers and top bureaucrats went into a huddle and decided in all sincerity they must stop the spread of false information.
The task of quickly identifying malicious online content was given to lower ranking officials. Since there are no set procedures on how to scour the vast virtual universe and choose which offending pages to ban, the most likely step they took was to open Google and start typing in words related to the recent unrest, apart from trawling popular social sites.
The resulting list tells us that the official who vetted the selected pages was not too committed or had minimal online skills. Some of the pages are not even web addresses.
On Friday, the Times of India newspaper website (Read here) reported that the Twitter account of junior Communications and IT minister Milind Deora was blocked instead of the Deora imposter the government was trying to target.
Such amateurishness is not restricted to technology issues alone. There are many examples of clueless officials left red-faced in the face of public scrutiny.
Last year, the country's premier investigating agency, the CBI, had to withdraw a version of its list of India's 50 Most Wanted fugitives after it was revealed that one was already in jail and another living with his family after getting bail. The Central Statistics Office made a goof-up with the index of industrial production for January 2012, revising growth to 1.14 percent after initially putting it at 6.8 percent, a huge gap.
One of the most baffling gaffes happened in 2010 when the Directorate of Advertising and Visual Publicity issued a full-page ad on the occasion of National Girl Child Day featuring the photograph of a male former Pakistan Air Chief Marshal who appeared alongside Indian cricketers Kapil Dev and Virender Sehwag.
But the cake must go to External Affairs Minister S.M. Krishna. He read out his Portuguese counterpart's speech while addressing the United Nations Security Council.
(David Lalmalsawma is a Reuters journalist. The opinions expressed here are his own and not of Reuters. You can follow him on Twitter @david_reuters)