Why was the Gwalior court in such a hurry to block IIPM URLs?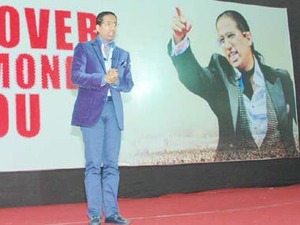 Image from arindamchaudhuri.com
Is it really that easy to get courts to block online content as it appears from the latest case of the blocking of 73 URLs related to IIPM? Legally speaking, yes.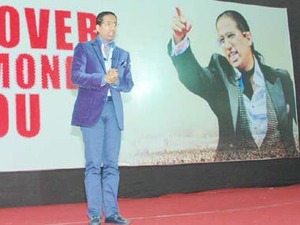 Image from arindamchaudhuri.com
---
The article by Danish Raza was published in FirstPost on February 19, 2013. Snehashish Ghosh's analysis on blocked sites is quoted.
---
In cases of defamation, violations of copyright and trademark law and threats to national security, courts can direct the government agency (CERT-in or Computer Emergency Response Team- India) to take down the offending content. And these can be ex-parte orders. Meaning the person or organisation posting the content online is not intimated every time the material is blocked.
Legality aside however, advocates of free speech say that such court orders should be exceptions and not the rule. There is a perception that the process in its current form – right from the filing of court case to the content being taken offline- is opaque.
Traditionally the Internet has been viewed as a more liberal, open and democratic platform as compared to traditional media. Through such orders, says Delhi based advocate and expert on cyber law Apar Gupta, courts seem to give out a warning that online content is not outside the purview of the law.
The problem in this case however, is not the 'warning' itself. It is the way that the warning is being given that is setting the wrong precedent.
The blocks on IIPM related URLs is based on an interim order passed by a Gwalior court. The head of the institute, Arindam Chaudhuri in an exclusive interview with Firstpost, said that the case was filed last year by one his 'channel partners'. He added that the court had made him a party in the case only in January and he would soon respond to court orders.
Three of the affected parties (Careers 360, Caravan and Kafila), however, said that they were never informed about the blocks, reported Mint.
After the block orders, Shivam Vij, founder of the blog, Kafila, told Firstpost, "This is against the principle of natural justice. The court blocked the URL of my blog without giving me a chance to defend myself.
While there are occasions warranting the urgent removal of content, experts say similar exigency need not be shown in cases of defamatory content.
In his analysis of blocked URLs related to IIPM, Snehashish Ghosh from the Centre for Internet and Society (CIS), a Bangalore based organisation, notes that according to the Bonnard Rule, in a defamation case, interim injunction should not be awarded unless a defence of justification by the defendant was certain to fail at trial level. "Therefore, it appears that the (Gwalior) Court order has moved away from the settled principles of law while awarding an interim injunction for blocking of content related to IIPM", says the report.
Commenting on court ordered blocks, Parminder Jeet Singh, executive director of IT for change, a Bangalore based organisation which works on internet governance issues, says, "When there is clear imminent danger or threat to the society, as in case of possible rioting, immediate removal of content without notifying and hearing the other party is understandable. But defamatory content does not fall in this category. Decisions on such largely civil matter should be taken with due deep consideration, after listening to all parties. And by far the considerations of free speech should have overwhelming weight in making decisions."
Singh adds that "Even if it is considered necessary to remove any content, a fully transparent process has to be followed."
The most common reason cited for not sending notices before removing the content is the tiresome process of zeroing in on the one person or authority responsible for posting the content, says Prabir Purkayastha of Knowledge Commons, an organisation which promotes open source information. "If you approach intermediaries such as Google or Yahoo, they will rightly say that they can provide details only if they are allowed to do as per international treaties," says Purkayastha. But when there is clarity on who put the content online, like in the IIPM case, he says, "DoT cannot absolve itself from the responsibility of writing at least an email to these entities."
In the case of Tata Sons Ltd. vs Green Peace International, cited by Ghosh of CIS, the Delhi High Court addressed the question whether posting or publishing of libelous material on the Internet calls for a different standard. Ghosh writes, "The court decided that there cannot be a separate standard for the Internet while awarding temporary injunction in defamation cases. The wider viewership or accessibility compared to other medium does not alter the fact that it is a medium."
Purkayastha agrees. "Freedom of speech and expression and the restraints on it, as enshrined in the constitution, should not depend on the medium of expression. But due to the haste shown by courts in blocking online content, it appears that courts seem be applying two sets of standards with respect to Internet and traditional media," he says.