Is Facebook tracking your virtual footprints?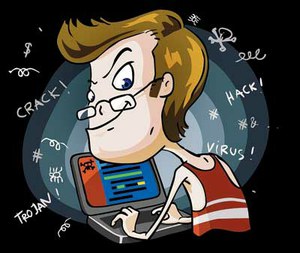 Social media experts claim number of cases of privacy violations against the site has increased in past few months; Facebook rubbishes the allegations. This article by Sheetal Sukhija was published in MidDay on 22 November 2011.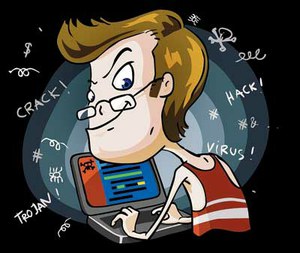 If you thought your online footprints would be erased by merely clicking on the 'delete web history' option and no one would ever know about your virtual movements, think again.
For, some popular social networking sites have been accused of tracking their users' movements on the Internet even when they log out from the sites.
According to reports in the international media, Facebook, the virtual face of around 80 crore people across the globe, is battling a series of legal cases for alleged violating users' privacy worldwide.

While the social media giant has categorically said that they have not misused any user data, internet experts have dubbed the website 'the big brother of new media'.

"Many users claim that when they log onto their accounts, Facebook automatically installs a cookie onto a user's browser, which keeps tracking their movement on the internet.
 
We believe that Facebook might be using this just to boost their marketing and not to sell this data to any third party," said Sunil Abraham, Executive Director, Centre For Internet and Society.

Experts also believe that using such strategies have now made Facebook the world leader when it comes to credible demographic information.
 
"Facebook has achieved the status of possessing the most accurate demographic information. It is a credible source to understand consumer habits of a single unique user and even user groups. However, using such information is surely a violation of privacy," he added.
 
Former member of NASSCOM, Pratap Reddy, believes that often people ignore the 'fine print' or the agreement page while creating an account on a social networking site or elsewhere on the net. "When users sign up on these social networking websites, they often ignore the fine print.

When legal cases come up, companies often defend their stance by saying that their agreement page (or privacy policy page) mentioned all such things and make up a leeway for themselves," argued Reddy.

He added, "This is surely a violation, but there is also a positive side to this. Such websites are only trying to facilitate users better, based on their past web history. This helps them put you onto people/issues/topics that you have previously searched - like a mediator," added Reddy.
All about marketing?
Experts argued that this is not for the first time a website is being sued for such an act. In the past, Google, Adobe, Microsoft, Yahoo and other online advertising agencies too have been criticised for using such controversial tracking cookie technology.

According to reports, users from across the world have been taking legal recourse after pointing out that Facebook used cookie technology to track their virtual movements even after they have logged out of the social networking site.
 
Australian blogger Nik Cubrilovic is the latest user to join the growing list of people suing the website for violating federal wiretap laws, reported a UK-based tabloid.

The other side
Defending their stance, Facebook argued in its official statement that they are not tracking users across the web.

Facebook's official stance: Facebook does not track users across the web. Instead, we use cookies on social plugins to personalise content, to help maintain and improve what we do, or for safety and security.
 
No information we receive when you see a social plugins is used to target ads, we delete or anonymise this information within 90 days, and we never sell your information.

Specific to logged out cookies, they are used for safety and protection. They are used for identifying spammers and phishers, detecting when somebody unauthorised is trying to access your account, helping you get back into your account if you get hacked, disabling registration for a under-age users who try to re-register with a different birth date, powering account security features such as 2nd factor login approvals and notification and identifying shared computers to discourage the use of 'keep me logged in'.

Security tips
Internet security software experts suggest that installing strong anti-virus software would be the first step towards protecting your privacy.

Installing an anti-virus software
Every such software has a social network control option that prompts users when any unsolicited cookie is installed. By using this option, a user holds the right to refuse such installations.
Read the original article published in MidDay here