Now, Christ students will contribute to Wikipedia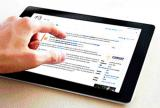 The department of languages at Christ University has set a precedent by including contribution to Wikipedia as a part of the undergraduate course work.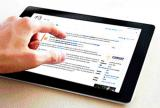 The article by H.M.Shruthi was published in the Deccan Herald on August 5, 2014.
---
Introduced last year on a pilot basis, the programme is all set to get a new outlook this year.

As a part of the initiative, students are required to submit an article to Wikipedia in an Indian language (the second language subject chosen). The languages offered are Kannada, Hindi, Urdu, Sanskrit and Tamil.
Earlier, much to the chagrin of lecturers, students were most often found rehashing material online for their assignments. On the contrary, the students will now be contributors for online content. But this is just one of the outcomes. Through this, the department has not only set out to enrich the regional language resources online, but has also turned students into knowledge producers.

Speaking about the initiative, Kannada Department HoD, Y S Shivaprasad, finds that students have become passionate about digital resources. "There are at least 500 students. In the first two years of the undergraduate degree, students study second language. Even if 10 per cent of them take it forward later, we can enrich our online Kannada resources."

Since it was the first time last year, the faculty made a list of topics for inclusion in Kannada Wiki. "We were able to bring out 25 good quality articles. Interestingly, this turned out to benefit rural students, as they took a lot of interest in it," Shivaprasad said, adding that RBI, Yakshagana, poet Raghavanka and Kuppalli were some of the topics covered.
Redesign this year
As per the redesigned format this time, in their first semester, students will digitise one page of an existing piece of literature in the Indian language concerned. This has been included to help them gain typing skills, apart from strengthening vocabulary.

In the second semester, students will be digitising four or five pages of literature. In the III semester, they will have to write one assignment in the second language of their choice and the fourth semester will be dedicated to an article (in Indian language) on the theme of their choice from any core subject.

T Vishnu Vardhan, Programme Director, Access to Knowledge at Centre for Internet and Society (the university is implementing the programme in coordination with this organisation), sees this as an initiative for production of knowledge in Indian languages. "From the past several years, there have been talks about how there is no production of knowledge in Kannada (or other regional languages). This is a step towards it."
"Adding fun to the otherwise hectic course work, the Wiki assignments helped us acquire editing skills and strengthen vocabulary in Kannada," said Tejas N K, a final year science student at Christ University.

Having found his love for it, he has decided to contribute articles even in his final year, though it is not part of his course work this time. "It presents a challenge of learning something new and thinking creatively. More over, it is satisfying to know that the information we compile is of use for people seeking online resources in regional language."
Transformation
Sharing similar enthusiasm is Komal K J, a final year BCom student, who hopes to contribute articles even after completing her degree. She sees a significant transformation: "Earlier, we were collecting information from Wikipedia. Now, we are contributing for it," the student said.

She has submitted an article to Sanskrit Wikipedia. From formatting the article to inserting images and learning to attribute sources to the information uploaded on Wiki, she takes pride in the responsibility. "It is open for people across the globe to read. Hence, it is a huge responsibility. We have to make sure the information is authentic."