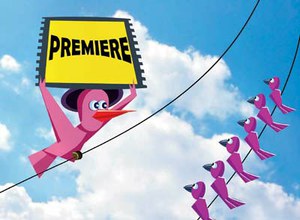 Filmmakers are casting the net for viewers and opting for online releases to reach out to a wider audience, finds Rinky Kumar in this article published in MidDay on March 18, 2012. Sunil Abraham is quoted in this.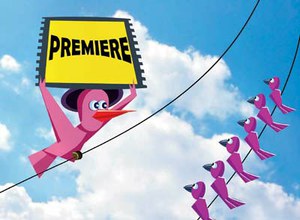 Till some time ago, the movie-going experience was a means for people to spend quality time with their loved ones. An evening planned in detail (right from booking the tickets to buying snacks), followed by dinner was de rigueur. Today, however, that has been replaced by an evening indoors where you can watch a commercial film or a critically-acclaimed documentary within the confines of your home, thanks to online releases.
A growing phenomenon
Take the case of Marathi movie Jana Gana Mana, which released online as well as in theatres on January 26. It wasn't the only one. Oscar-nominated filmmaker Ashvin Kumar released his documentary Inshallah, Kashmir: Living Terror free of charge on YouTube on the same day. The very next month, debutant director Adeeb Rais released his film Kuch Spice To Make It Meetha, starring Purab Kohli, online on February 29.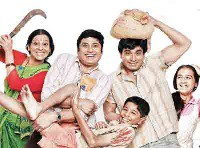 Jana Gana Mana was the first commercial Marathi film to see an online release
Director Amit Abhyankar's Jana Gana Mana, which revolved around a teacher's relationship with the kids of the Faasi Pardi tribe in rural Maharashtra, garnered as many as 2,000 views within four days of its online release. He says, "We tied up with geodesi.com, which owns filmorbit.com, and ensured that viewers could log on to the site, select Jana Gana Mana and watch the film. While Indian viewers were charged Rs 30, people abroad had to pay $2.99. Surprisingly, only 30 per cent of the audience comprised Indians, the remaining 70 per cent were expatriates from far-flung countries like Tanzania and Israel."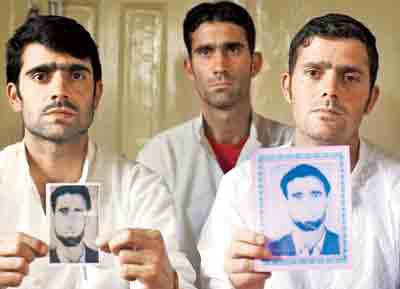 A still from Inshallah, Kashmir: Living Terror, which was released online by director Ashvin Kumar to bypass censorship that his previous two films faced
In fact, Abhyankar has been flooded with requests to screen his movie abroad. He claims that apart from the Maharashtra Mandal of Los Angeles, which approached him to screen the film, 28 shows of the movie have been lined up in various parts of the world till May 5.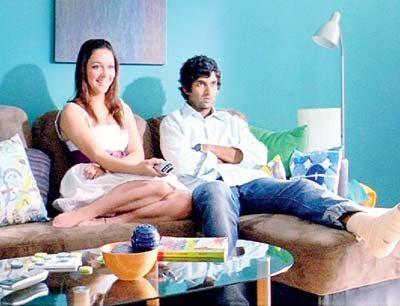 Kuch Spice To Make It Meetha recently received the YouTube Bronze Award for Most Trending Video
Likewise, Kumar's documentary, which sees Kashmiris open up about the brutality they suffer at the hands of militants and the Indian state alike, was supposed to become pay-per-view after the first 24 hours. "But when I saw the overwhelming response (over 50,000 views in three days), we kept it free for over a week. These figures are quite impressive since it's an 80-minute film and it's a known fact that India doesn't boast speedy Internet connections. But the fact that people had the patience to watch the film is heartwarming. Also, we didn't promote the film at all, I only posted about it on Facebook," enthuses Kumar. 
Rais's film got as many as 1 million hits within three days of its release. Recently it also received the YouTube Bronze Award for the Most Trending Video. This medal is given to videos that have gained huge attention over a certain span of time and are currently seeing exceptional growth in viewership.
A new medium
Why are filmmakers choosing the online medium to release their movies? Some say it gives them an opportunity to showcase their work to the audience without shelling out a lot of money, while for others it is a way of making a statement. After his two earlier films, Inshallah Football and Dazed in Doon were banned, Kumar chose the Internet to screen Inshallah Kashmir to bypass the censor authorities, take a stand against them as well as give viewers the real picture of what is happening in the strife-torn valley. "There were several reasons why I uploaded the film online. Firstly, I wanted to make a statement that pre-censorship of any art form  is unnecessary in this age of the Internet when everything can be accessed easily online. Secondly, viewers didn't have to pay for watching it, and that way more people saw what was actually happening in Kashmir," he explains.
For Abhyankar, the primary motive was to reach out to a larger audience. "It's well-known that distribution of Marathi films isn't great. I was very clear that my movie should reach out to more people and shouldn't just be limited to a theatrical release." Twenty-something Rais realised that releasing Kuch Spice To Make It Meetha on the Internet was the only way for him to showcase his work as well as reach out to a large audience. "Since it is a 25-minute short film, I didn't have the option of releasing it commercially. Either I could release it online or screen it at film festivals. The movie is a quirky take on a young commitment-phobic man, so I didn't think it was a good fit for the festival circuit."
According to Rais, he understood that it wasn't an easy task to make an impact in the online world, given the sea of videos that are uploaded every minute. So he decided to market his film well. He explains, "Because the movie was made on a limited budget, I had to seek sponsorship. I tied up with around 17 or 18 brands, including Tata Housing, Bharat Matrimony.com, Miss Malini.com and Upper Crust to market the film through online contests." 
Sociological change
What has led to this phenomenon? Sunil Abraham, Executive director of Centre for Internet and Society, Bengaluru, explains, "The times are changing. Earlier, creative artistes depended on intermediaries like studios, TV channels and theatres to screen their work and connect with viewers. Now, they are looking at the online medium to connect with the audience directly."
Kumar couldn't agree more. He opines that he had uploaded Inshallah Kashmir with an open mind and accepted the bouquets and brickbats with equal aplomb. "The Internet is a fairly democratic medium. Your audience shares views, opinions and abuses. While some loved the movie, others called me an Islamic fundamentalist. But I didn't mind as it was their honest opinion."
According to Abhyankar, the online medium is a boon for filmmakers as it is the only way for them to earn a considerable profit individually without sharing it with other entities. "When your movie is screened at theatres, apart from paying the satellite agencies for beaming the film, you have to incur expenses for screen prints and advertising. Later, you have to recover your money from exhibitors, which can be a long-winded process. In case of an online medium, the money is transferred directly to your account. Apart from converting the film into a format that can be viewed by everyone, you don't have to invest too much money."
Filmmakers also love that there is no pre-screening process involved online. "Only after the movie is uploaded and a user comments against objectionable or defamatory content, can it be removed from the website," informs Abraham.
Looking ahead
With the expanding reach of the Internet, filmmakers believe this trend will only grow. On their part, they are looking to explore it further. Enthused by the response to Jana Gana Mana, Abhyankar is now planning to make it available offline too. He shares, "Right now we are in talks with a company that has a unique technology whereby you don't have to visit the site and stream the movie. The technology enables viewers to get offline copies of the movie, which you can copy onto your pen drive. Once you connect your pen drive to the computer, the software will automatically connect you to the site and you have to just make the payment. In a few months time, we are also looking at releasing ad-supported versions of the film wherein viewers don't have to pay to watch the movie but will have to see it along with all the ads." As Rais, who is working on another project, Beyond Hatke, which will have an online release in October this year, says on a parting note, "Today people no longer have to go to theatres to watch a film, they can see movies on their laptops, mobile phones, while doing household chores and travelling to work. The Internet is definitely a boon for everyone." 
The history of online releases
Rajshri Films released its Shahid Kapoor-Amrita Rao-starrer Vivah simultaneously in cinema halls and on the production company's official site -- Rajshri.com in 2006. The site served one million streams within seven days of its release. Each stream was priced at $9.99 approximately and the company managed to earn Rs.4.5 crore in the first week itself.
Siddharth-starrer Striker had a theatrical release in India and premiered exclusively for its foreign audiences through YouTube in 2010. While the movie was available for rent on YouTube in the US, in other foreign countries, people could view it for free on Studio18's YouTube channel.
After selling the film's soundtrack exclusively through the digital medium, the makers of F.A.L.T.U, released their movie simultaneously in Indian theatres and on the online medium for foreign audiences in 2011. Viewers had to pay a booking fee of $2.89 in order to watch the stream on www.zeetv.com/faltu.