Blocking online content: Google gets more requests than govt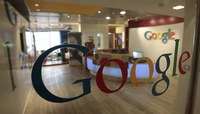 Allowing a peek into what kind of information is requested to be blocked online and by who, the Department of Information Technology (DIT), in response to an RTI (Right to Information) query, has provided some intriguing details, says Pallavi Polanki in this article published in Firstpost.com on 2 November 2011.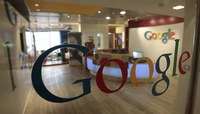 DIT lists names of bureaucrats, police officers and one politician who requested blocking content online as well as the websites they identified.
In all, 68 individual items were requested to be blocked under the Information Technology (Procedure and Safeguards for Blocking Access of Information by Public) Rules 2009, to the DIT, which is the only authority mandated by the Information Technology Act 2000, to order blocking online content.
Speaking to Firstpost, Pranesh Prakash, programme manager at the Centre for Internet and Society, Bangalore, who requested for the information under the RTI Act — and has posted it on a blog analysing the information received from DIT — said, "Information from a previous RTI application uncovered what all websites were officially blocked by the DIT, while this one uncovers what all website blocking requests the DIT received." 
No prizes for guessing; pornographic sites topped the list of websites requested to be blocked. Mumbai's Joint Commissioner of Police (Crime) listed 60 adult content sites in his request. However, the DIT doesn't seem to have accepted the officer's request. The sites remain accessible.
Haneef Ali, Andhra Pradesh State President of the Bharatiya Janata Minority Morcha, is the only politician on the list. He requested the blocking of a blogpost, the title of which translates to "insult against Islam".

Up to four requests were made for blocking of political content, two of which came from Tamil Nadu. 


The secretary, Public (Law and Order) Department requested for the website tamil.net.in to be blocked and the principal secretary, IT Department, requested a blog to be shut down. Only the first request seems to have been accepted. 
Also, in the line of political fire was a Wikipedia entry for Sukhbir Singh Badal. The principal secretary, IT Department, Punjab, requested the Wikipedia entry with the address 'en.wikipedia.org/Wiki/Sukhbir Singh Badal' to be blocked. However, Wikipedia does have an entry for the deputy chief minister of Punjab with a slightly tweaked address.
Not surprisingly, Mumbai's Joint Commissioner of Police (Crime) wanted a YouTube video ( identified in Prakash's blog as a video of Bal Thackeray's speech) to be blocked. Click on the link and a message from YouTube reads: "This video has been removed because its content violated YouTube's Terms of Service. Sorry about that."
A betting site betfair.com was sought to be shut down by a senior inspector from Mumbai's cyber crime cell. No luck. The site remains up and running.
Finally, Maharashtra's Commissioner sent in two requests:  Both are running.
Now for the interesting part: Prakash states that the data provided by the government "seemingly conflicts with the data released by the likes of Google (via its Transparency Report)."
According to Google's Transparency Report, released on 25 October, Google received requests for 358 individual items to be removed from its different services between January and June 2011. And 407 such requests were made in 2010.
Information provided by DIT, however, shows that only requests for 68 items (64 websites, one blog, and three specific web-pages) from eight separate requests were made to it. Of these, only three were for Google's services (two for Blogger and one for YouTube), points out Prakash.
While only DIT has the authority to order blocks, Google data shows that requests to 'remove content' far outnumber the requests made to DIT, suggesting that Google is receiving these requests directly from law enforcement agencies.
"The only explanation for this is that an order to 'block for access… or cause to be blocked for access by the public' is taken to be different from an order for removal of content… That would mean that while blocking is regulated by the IT Act, forcible removal of content is not. Thus, it would seem that forcible removal of online content is happening without clear regulation or limits,"states Prakash. (emphasis added).
Prakash makes the case that when law enforcement agencies send requests to companies like Google to remove content they are "operating outside bounds set up by the Indian Penal Code and the Code of Criminal Procedure as also the Information Technology Act."

He adds that companies tend to comply with such 'requests' even when they are not under legal obligation to do so because it might appear to them to "violate their own terms of service (which generally include a wide clause about content being in accordance with all local laws), community guidelines."
"This way, the intention of Parliament in enacting Section 69A of the IT Act — to regulate government censorship of the Internet and bring it within the bounds laid down in the Constitution—is defeated," states Prakash.
This article has been republished from Firstpost.com. The original can be read here. You can read Firstpost's continuing RTI coverage here.