Technology for Accessibility in Higher Education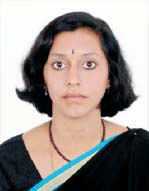 Nirmita Narasimhan
Education for students with disabilities has long been a serious cause of concern in India, as also in other countries around the world. A person with a disability studying in mainstream educational institutions in India experiences many difficulties in navigating through the obstacle course of the Indian educational system, writes Nirmita Narasimhan in this IIMB Journal brought out on the occasion of the conference 'never-the-less - Enabling Access for Persons with Disabilities to Higher Education and Workplace - Role of ICT and Assistive Technologies.
Problems exist in many areas – course content, staff, facilities, resources as well as the educational and examination process. The relative physical inaccessibility of educational institutions, unavailability of accessible content in different languages, lack of trained and sensitive teachers, and the lack of awareness about developments in enabling technologies have hitherto rendered the educational environment itself rather difficult to access. In addition to the long waiting periods in getting the course materials digitized into accessible formats, as well as the assignment of scribes unfamiliar with subject topics for students to write the examinations put students with print disabilities at additional  disadvantage – as if there weren't enough problems already! Thus the educational experience often becomes a nightmare for a student who is disabled. However, compared with the situation from a decade earlier, the education scenario for persons with disabilities has, thanks to the sustained advocacy and interventions of disability organizations, gradually improved and promises to get better in the years to come.
Today, technology has made it possible for persons with disabilities to read and work independently. Some institutions for higher learning around the country, like St Xavier's College, Mumbai, Delhi University and Loyola College in Chennai have already set up ICT centres which facilitate reading and working  students who are print impaired. They offer support through digitization, training, and facilities. Organisations like National Association for the Blind and other Daisy organizations convert study materials for blind students and make them available in formats and media of the students' choice. Students themselves, through peer to peer networks and mailing lists are able to collaboratively produce and share accessible study materials on a variety of subjects ranging from graduation to competitive exams. Another really big boon is the advent of the mobile phone as a suitable platform for listening to books. Today, two international mobile screen reader software - Nuance Talks and Mobile Speak - are available in the Indian market at competitive prices and this has led to an increase in the incidence of mobile adoption amongst persons with print disabilities, at least in the metropolitan cities.
There are many areas of improvement, which institutions of higher education can adopt for enhancing the education experience for students. For instance, the provision of digitized reading materials, access to computers with assistive devices, choice of examination methods, maintaining accessible web sites, promoting open access and open educational resources will go a long way in furthering education amongst students who have disabilities. Institutions could explore new models of imparting education which are proving successful in other parts of the world. Furthermore, existing sources of information and knowledge, such as information in the public domain and knowledge imparted through distance education should be made accessible to a wider audience.
Nirmita Narasimhan is a Programme Manager with the Centre for Internet and Society and works on policy research and advocacy related to IP reform and technology access for persons with disabilities. She received a National Award from the President of India in 2010 recognizing her contribution to the Empowerment of Persons with Disabilities.

The views and opinions expressed on this page are those of their individual authors. Unless the opposite is explicitly stated, or unless the opposite may be reasonably inferred, CIS does not subscribe to these views and opinions which belong to their individual authors. CIS does not accept any responsibility, legal or otherwise, for the views and opinions of these individual authors. For an official statement from CIS on a particular issue, please contact us directly.