Wikipedia's 15th birthday inspires Bangla translators; Odia-language Women's History Month edit-a-thons
Bangla-language Wikipedians translated about 600 articles for their language's Wikipedia; Odia-language Wikimedians hosted their second annual Women's History Month edit-a-thon.
The article was published on Wikimedia Blog on May 9, 2016.
---
Bangla Wikipedians conduct multi-month edit-a-thon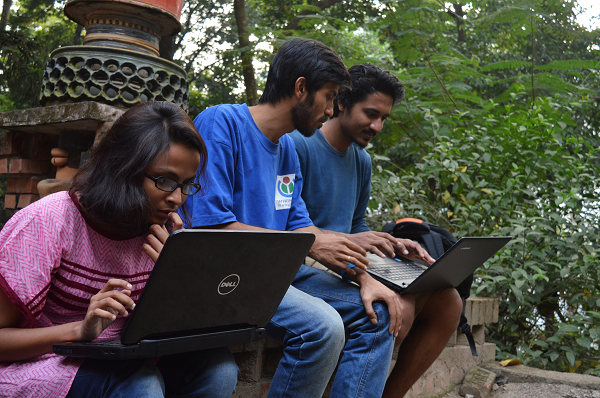 On 15 January, Wikipedia turned fifteen years old . To celebrate this special day, a good article writing competition was organized on the Bangla Wikipedia by Wikimedia Bangladesh. Bangla Wikipedia has a total article count of over 42,000. Among these, only a handful of articles are rated as "good" articles (English equivalent). In an attempt to enhance the content quality in the Bangla Wikipedia, a competition was organized that aimed to increase the number of good articles. The competition lasted from 1 November 2015 to 10 January 2016. The events received press coverage from around the country, including newspapers like Prothom Alo and The Daily Star.
In this contest, Bangla Wikipedians fully translated about 600 good articles from English Wikipedia. A total of 550 Bengali-speaking registered users from Bangladesh, India, Italy and South Korea participated in this two-month long competition; 130 of them were awarded a Wikipedia Badge, wristband, USB flash drive, and T-shirts by Wikimedia Bangladesh. A reviewing panel of 35 experienced and regular users evaluated the translated articles. Among all the participants of the competition, 86% were new to Wikipedia and contributed for the first time, 14% were frequent editors, and 12% were female.
This contest increased the number of good quality articles in Bangla Wikipedia and, at the same time, engaged a huge number of new users in Wikipedia through this contest. S.M. Monir created the highest number of articles and was awarded the first prize, a bicycle, and a certificate in the 15th year celebration program.
Good article edit-a-thon day was another event in this series of programs. Five edit-a-thons were organized in three different cities in the Dhaka, Sylhet and Chittagong divisions. Like the contest, the aim of the edit-a-thons was to increase the number of good articles on the Bangla Wikipedia. As a result of these edit-a-thons, the number of good articles are increased from 14 to 60. Besides those events, Wikipedia Workshops were held in three different Universities of Bangladesh. On an average, about 50 students attended in each workshop. The main goal of the workshops was to create awareness about Wikimedia projects. Another goal was to introduce Wikipedia (especially Bangla Wikipedia) to the audience and show the attendees how to edit the articles and contribute photographs to Wikimedia Commons.
The series programs ended on 15th January 2016 at Bishwo Shahitto Kendro in Dhaka through the celebration of Wikipedia's birthday. Noted filmmaker Mostofa Sarwar Farooki was present at the program as a special guest.
Nahid Sultan, Secretary
Wikimedia Bangladesh
Odia-language contributors and the women they are inspired by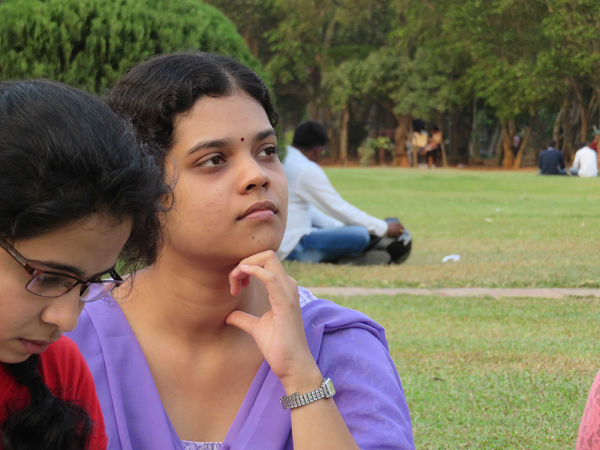 Last month, the second Women's History Month edit-a-thon began on Odia-language Wikimedia sites. With a theme of Women I am inspired by, the event aimed to improve articles on these notable individuals. Twenty articles were created and ten were improved, thanks to the dozens of participants—seven of which were women who went on to found an informal group for female editors on the Odia Wikipedia.
Among the participants, eight were brand-new. We reached out to Rajalaxmi Mishra to talk about their experience. Rajalaxmi is a MCA student who began editing the Odia Wikipedia after a Utkal University workshop. Annie Besant, an article she has been working on since the edit-a-thon (in part thanks to Content Translation), is now among the top ten longest articles on the site, and she has also put in time editing Sudha Chandran.
Rajalaxmi chose these articles because Besant "has always inspired me with her personality. Writing an article on her has helped me learn more from her life story. Chandran's achievements have also inspired me, as she never let her problem [she lost a leg to gangrene in 1981] be a barrier—she is one of the most famous dancers in India."
Sailesh Patnaik
Access To Knowledge, Centre for Internet and Society
The views and opinions expressed on this page are those of their individual authors. Unless the opposite is explicitly stated, or unless the opposite may be reasonably inferred, CIS does not subscribe to these views and opinions which belong to their individual authors. CIS does not accept any responsibility, legal or otherwise, for the views and opinions of these individual authors. For an official statement from CIS on a particular issue, please contact us directly.