The Procedure of CCI in cases of Anti-Competitive Agreements and Abuse of Dominant Position: A Flow-Chart
The Competition Act, 2002 defines and prohibits two things- Anti-Competitive Agreements, and Abuse of Dominant Position. The cases under the Competition Act are adjudicated upon by a special tribunal called the Competition Commission of India. As with any judicial or quasi-judicial authority, the Commission is bound by certain procedures to give effect to its duties. The following flow-chart, then, explains such procedures as followed by the CCI in adjudicating upon matters concerning anti-competitive agreements and abuse of dominant position.
Nehaa Chaudhari provided feedback, inputs and edits to this post.
---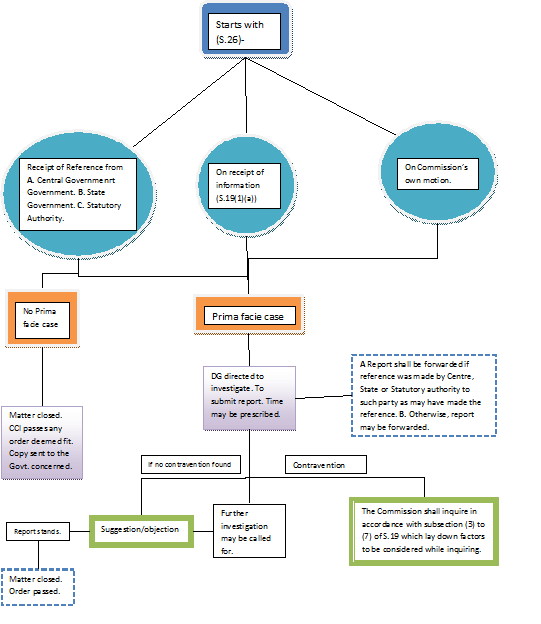 The views and opinions expressed on this page are those of their individual authors. Unless the opposite is explicitly stated, or unless the opposite may be reasonably inferred, CIS does not subscribe to these views and opinions which belong to their individual authors. CIS does not accept any responsibility, legal or otherwise, for the views and opinions of these individual authors. For an official statement from CIS on a particular issue, please contact us directly.