ଓଡ଼ିଆ ପାଇଁ ଓସିଆର: ଛପା ଲେଖାର ଛବିରୁ ଡିଇଟାଲ ଲେଖା
Though not an open source solution, Google's OCR works really well for Odia and other Indian languages. My column in the Odia daily the Samaja that was published last Saturday briefs about how the OCR works and has a step-by-step process to use it. There is also a little bit of background of Tesseract-based OCR that Debayan Banerjee worked in the past and Nasim Ali from the Odia Wikimedia community is currently working.
This was published in the Samaja on August 21, 2016:
---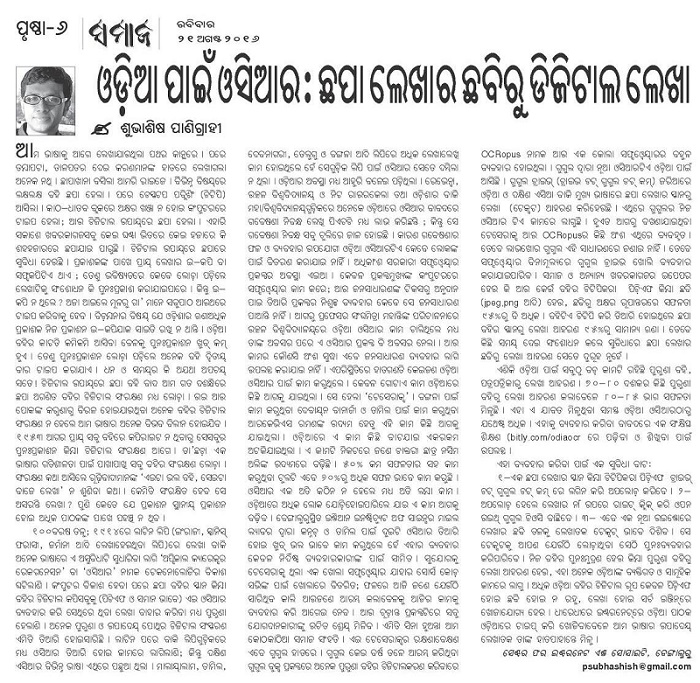 The views and opinions expressed on this page are those of their individual authors. Unless the opposite is explicitly stated, or unless the opposite may be reasonably inferred, CIS does not subscribe to these views and opinions which belong to their individual authors. CIS does not accept any responsibility, legal or otherwise, for the views and opinions of these individual authors. For an official statement from CIS on a particular issue, please contact us directly.