ଓଡ଼ିଆ ଉଇକିପାଠାଗାରର ଆବଶ୍ୟକତା (Need for an Odia-language Wikisource)
This post is about the Odia library movement and the conventional archival, touch-bases on the problems with dissemination of knowledge with more public domain books that are entering into the "rare and perishing" category, a comparative study of the conventional and new medium--like Wikisource--for book archival. It sheds light on how Wikisource functions as a collaborative platform in engaging with readers for digitizing books that are yet to be digitized.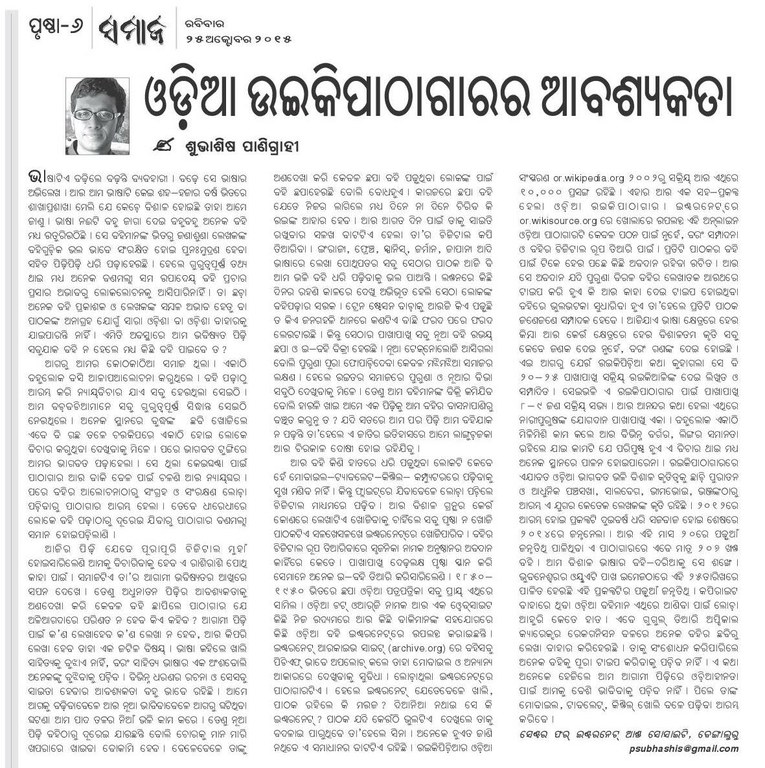 The op-ed was published in Samaja on October 25, 2015.
The views and opinions expressed on this page are those of their individual authors. Unless the opposite is explicitly stated, or unless the opposite may be reasonably inferred, CIS does not subscribe to these views and opinions which belong to their individual authors. CIS does not accept any responsibility, legal or otherwise, for the views and opinions of these individual authors. For an official statement from CIS on a particular issue, please contact us directly.