Government of Odisha adopting Creative Commons License to Promote Transparency and Access to Knowledge
This year started with an astonishing announcement by the Government of Odisha towards the free knowledge movement. On the Public Domain day, which is celebrated every year on 1st January, The Government of Odisha continuing its collaboration with the Odia Wikipedia community has announced to release the content of its two major departments under Creative Commons license.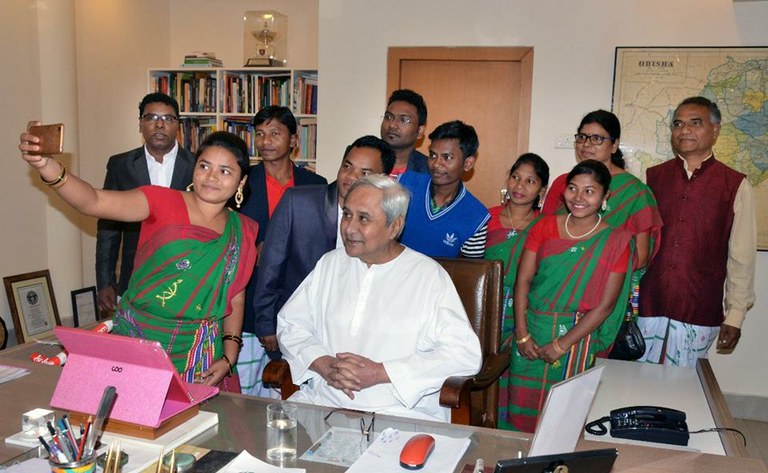 Last year, the Government of Odisha became the first state government in India to release their social media content under free license and released the content of its 8 social media accounts and the website of 2017 Asian athletics Championships under CC-BY-4.0 international license, which has overall helped in adding 207 distinct images into various Wikipedia projects.
The decision about the relicensing of the content was announced to the public in a tweet by the twitter account of  the Information and Public Relations department (I&PR) which says "On the occasion of Public Domain Day, the website and social media feeds of I& PR Department are being licensed under Creative Commons which means all content on the website and social media accounts are now free for public usage. That includes photographs, videos, government publications and much more. This is in continuation with State Government's principles of Teamwork, Transparency & Technology for bringing about Transformation."
The two departments announced by the state Government to be the part of the collaboration are Information and Public Relations department; that informs the public on the plans, policies and Programmes of the Government. The I&PR department also publishes 2 state magazines, Utkala Prasanga, a state magazine published in Odia language and Odisha Review, a 72 years old state magazine published in English language. Also the ST&SC Development department; which works for the welfare of the backward and minority communities in Odisha. This department holds a major source of information in the form of Adivasi journal and research papers on Indigenous community of Odisha  from its Research and Training institute. Most importantly, the social media accounts along with the websites are released under the Creative Commons license. Social media channels are updated on a daily basis and provides fresh content everyday about different collaborations of the Government.
In near future, the Government of Odisha is also planning to release content of some major departments under open license for people to access the information for free.
The views and opinions expressed on this page are those of their individual authors. Unless the opposite is explicitly stated, or unless the opposite may be reasonably inferred, CIS does not subscribe to these views and opinions which belong to their individual authors. CIS does not accept any responsibility, legal or otherwise, for the views and opinions of these individual authors. For an official statement from CIS on a particular issue, please contact us directly.