Global Congress 2015 - A Collection of Resources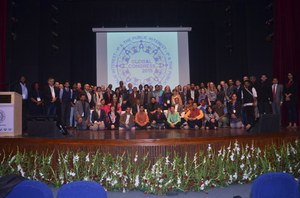 Group photo of GC 2015 participants.
The 4th edition of the Global Congress 2015 was organized at the National Law School of India University in New Delhi from 15 - 17 December 2015. The largest ever in Asia, the Global Congress was jointly organized by the Centre for Internet & Society (CIS) in association with National Law University, Delhi, Open A.I.R., CREATe, Columbia University and American University.
The Global Congress on Intellectual Property and the Public Interest was one of the most significant events on the calendar for scholars and policy advocates working on intellectual property from a public interest perspective.  This year, the discussions included attention to broad perspectives on clarifying the meaning and reality of open collaborative innovation, as well as significant focus on the sub-themes of economic development (innovation and software patents, clean technologies, climate change and green patenting, issues of branding and plain packaging); sustainable development (agriculture and geographic indicators [GI]); policy, law and regulation (role of governments, patenting, compulsory licensing [CL], global institutions [particularly WTO, WIPO and WHO] and national institutions [particularly patent offices]). Trade dominated the discussions across the IP and Dev track, including the TPP and other issues, reflecting the strong global trade agenda.
For a summary of the wrap-up of the IP and Development track click here.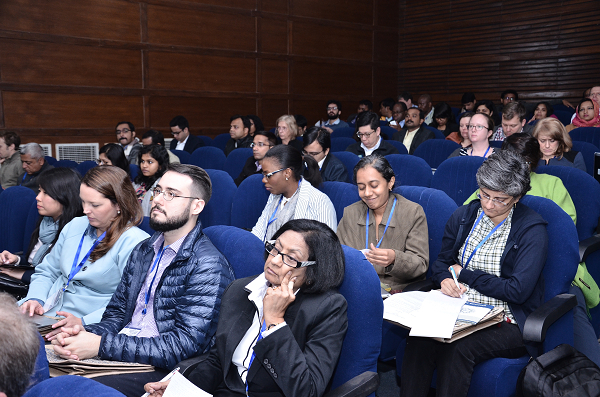 Global Congress participants in one of the sessions.
Presentations by the Pervasive Technologies Team at CIS
Interview Series
Job Michael Mathew, an intern at CIS conducted a series of interviews as a lead up to the Global Congress: Mathew conducted interviews with Michael Geist, Zakir Thomas, Susan K. Sell, Shamnad Basheer, and Jayashree Watal.
Photographs
See the photographs from the Global Congress 2015 on Flickr: Day 1, Day 2, and Day 3 (Conclusion).
Further Reading
For more information about the programme and related blog posts, please visit the Global Congress website.
The views and opinions expressed on this page are those of their individual authors. Unless the opposite is explicitly stated, or unless the opposite may be reasonably inferred, CIS does not subscribe to these views and opinions which belong to their individual authors. CIS does not accept any responsibility, legal or otherwise, for the views and opinions of these individual authors. For an official statement from CIS on a particular issue, please contact us directly.